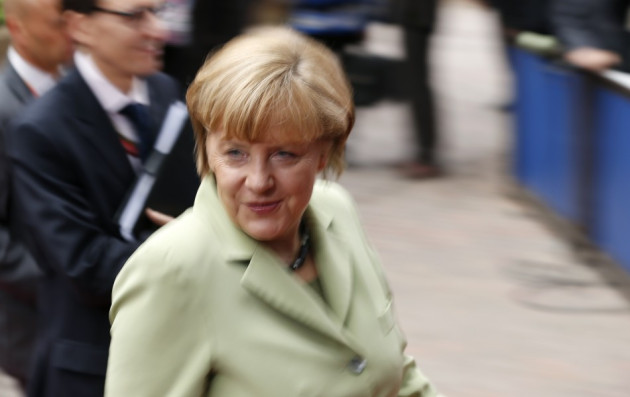 German Chancellor Angela Merkel has thwarted the European Union's (EU) plan to set a maximum limit on vehicle carbon emissions in the region as she felt the deal would harm the German auto industry, especially luxury carmakers such as BMW, VW-Audi and Daimler.
David Cameron backed Merkel to postpone the agreement on binding emission reductions for new cars to be sold in 2020. British luxury carmakers such as Aston Martin, Land Rover and Jaguar would also have been hit by the new rules.
The new policy to reduce the emissions of European cars had been agreed by officials from the 27 EU nations. Supporters say that the deal would have saved UK motorists £400 per year in fuel costs, as reduced CO2 emissions also generally mean better fuel economy.
The plan was expected to be approved by EU leaders at a council meeting on Thursday, but was dropped from the agenda after Merkel lobbied other leaders.
The proposal called for car CO2 emissions in the region not to exceed an average 95 grammes per kilometre by 2020. For 2015, the EU has set a target of 120 grammes per kilometre, which is expected to be met amid increased consumer demand for fuel efficient cars.
"At a time when we're spending days sitting here talking about employment, we must pay attention not to weaken our own industrial base despite the need to make progress on environmental protection," Merkel said at a meeting in Brussels.
While Europe's largest economy maintains its image as a champion of green issues, critics see the development as a sign that the country is putting business interests above environmental standards. Germany has invested heavily in green energy and Merkel has been calling for a global agreement to tackle climate change, which is largely caused by carbon emissions.
The country has invested heavily in renewable energy and Merkel has previously advocated a global agreement to curb climate change, which scientists say is largely driven by carbon emissions.
The automotive industry in Germany provides the country with 700,000 jobs and has buoyed the country's economy in recent years, while its European neighbours have suffered from the sovereign debt crisis. Fearing that new rules would adversely affect employment and output, Germany wants its carmakers to collect credits through the carbon trading system, in order to offset any high emissions beyond 2020.
Some industry observers say that Merkel's move means she has one eye on the national elections in Germany in September.