Angela Merkel: No need to be nasty in Brexit negotiations
German chancellor says there is no need to rush UK's exit from the EU.
German Chancellor Angela Merkel says there is no need to rush Britain's exit from the EU amid pressure from other European leaders to expedite the process. Speaking at a news conference on 25 June, Merkel called for Brexit negotiations to be conducted in "a businesslike, good climate".
There was "no need to be particularly nasty in any way in the negotiations; they must be conducted properly", she said.
Prime Minister David Cameron announced a day after Britons voted 52%-48% to leave the EU that he would step down from his role in October, saying that a new prime minister will invoke Article 50 of the Lisbon Treaty to formally begin the Brexit process.
However, European Commission President Jean-Claude Juncker questioned the need to wait for months before negotiations can get underway.
"Britons decided yesterday that they want to leave the European Union, so it doesn't make any sense to wait until October to try to negotiate the terms of their departure," he was quoted as saying by Reuters on 24 June. "I would like to get started immediately."
"It's not an amicable divorce, but it was not exactly a tight love affair anyway."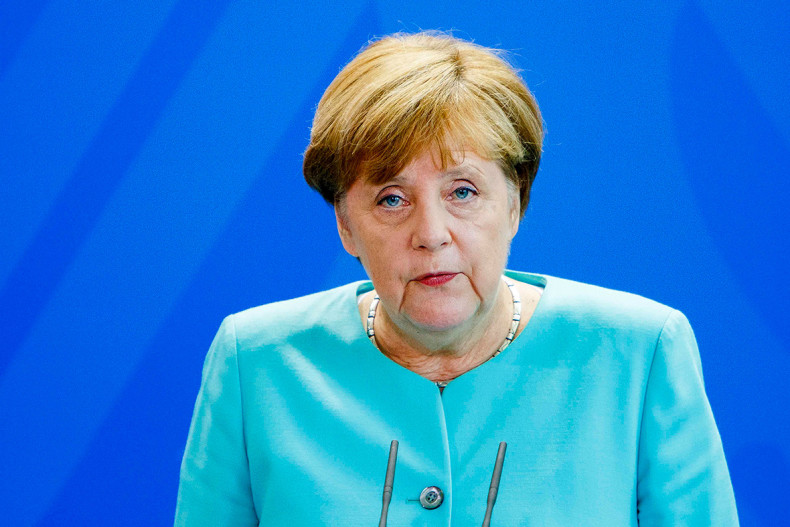 On 25 June, foreign ministers of Germany, France, Italy, the Netherlands, Belgium and Luxembourg – the six founding members of the EU – also demanded the UK to quit the EU as soon as possible.
"Quite honestly, it should not take ages, that is true, but I would not fight now for a short time frame," Merkel was reported as saying by Reuters.
"The negotiations must take place in a businesslike, good climate. Britain will remain a close partner, with which we are linked economically."
There are fears that Brexit could trigger a chain reaction that causes other Eurosceptic countries to leave the EU, while there are also concerns that the UK itself could break up after both Scotland and Northern Ireland voted to stay in the single market.