Brexit: Labour sacks shadow foreign secretary Hilary Benn over moves to oust Jeremy Corbyn
Benn is believed to be at the forefront of a campaign to unseat Corbyn.
Labour's shadow foreign secretary Hilary Benn has been sacked from the shadow cabinet after he reportedly urged ministers to step down if Jeremy Corbyn refuses to face a no confidence vote. Amid reports that the Labour leader is facing a coup over his unsuccessful campaign in the EU referendum, Benn was thought to be one of the key figures in ganging up against Corbyn. But, the party struck first.
Benn was quoted as saying by the Guardian: "It has now become clear that there is widespread concern among Labour MPs and in the shadow cabinet about Jeremy Corbyn's leadership of our party."
"In particular, there is no confidence in our ability to win the next election, which may come much sooner than expected, if Jeremy continues as leader." Adding to the turmoil, more exits are expected from the shadow cabinet in the coming days. Though murmurs over Benn's removal during a reshuffle have been swirling among political circles, his sudden exit has come as a major jolt for the opposition party.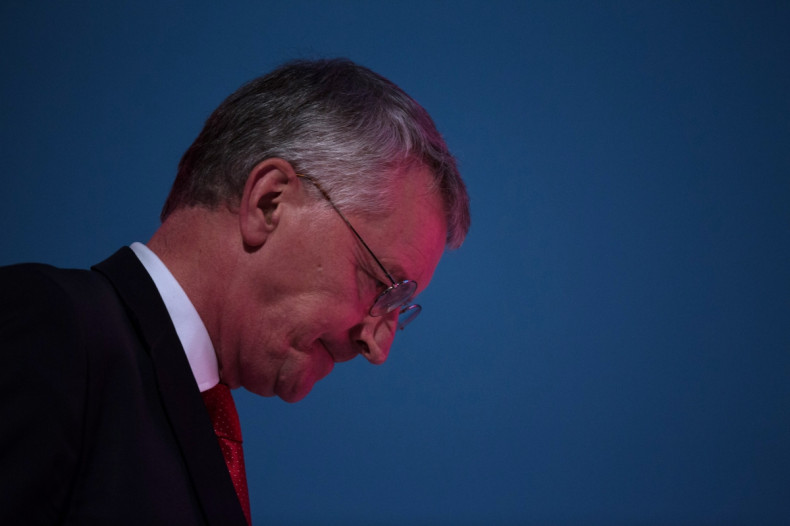 A no confidence vote against Corbyn, who is accused of leading a "lacklustre" campaign for the losing Remain side, has already been submitted to the Parliamentary Labour party's chairman John Cryer. It could be put to vote in the coming days.
Acknowledging the frictions within the party, Corbyn earlier said on Saturday, 25 June: "Yes, there are some people in the Labour party and the Parliamentary Labour party in particular, who probably want someone else to be the leader – I think they've made that abundantly clear."
Talk about a new successor to Corbyn has also begun in case the Labour leader is unseated. Names being tossed around include the deputy leader Tom Watson, shadow business secretary Angela Eagle and Yvette Cooper.