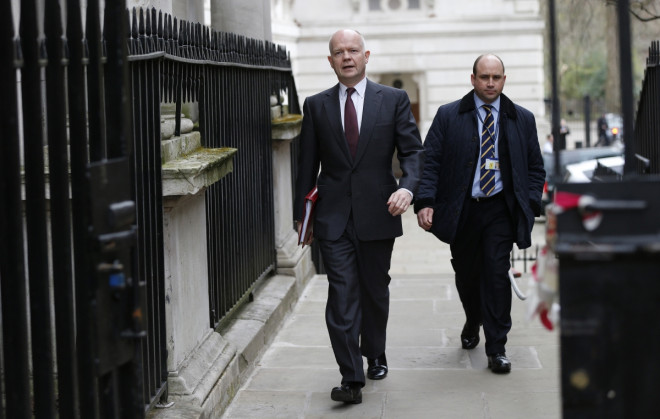 British foreign secretary William Hague has called the annexation of Crimea by Russia as a land grab.
"It's regrettable that President Putin chose isolation, denying Russian and Crimean citizens partnership with the international community," Hague said.
He added that the Crimea referendum was "a mockery of democratic practice".
"The referendum was clearly illegal according to the Ukrainian constitution. Crimea is part of Ukraine and only the Ukrainian parliament has the right to call such referendum," said Hague.
He praised the "immense restraint" shown by the Ukrainian military in face of "immense provocation" by Russian troops.
"We have cancelled French, Russian, UK, US naval exercises, and suspended a proposed Royal Navy ship visit to Russia," he announced.
US vice-president Joe Biden echoed Hague's words and called Crimea's new status as the 84th state in the Russian Federation a "blatant violation of international law".
"Unfortunately Russian leaders decide to annex Crimea," said Biden. "It's a simple fact that Russia's political and economic isolation will increase."
The Ukrainian foreign ministry said that it did not recognise the annexation treaty signed by Moscow and Simferopol.
In an unprecedented speech rejecting international criticism of Russia and Western rule after the fall of the Soviet Union, Putin stressed that Crimea "has always been an inalienable part of Russia".