Angela Merkel looks set to continue in her role as German chancellor, some five months after elections in the country.
Following weeks of talks between Merkel's conservatives and the Social Democrats (SPD), reports from Berlin suggest that a deal to form a new German government have been reached at long last.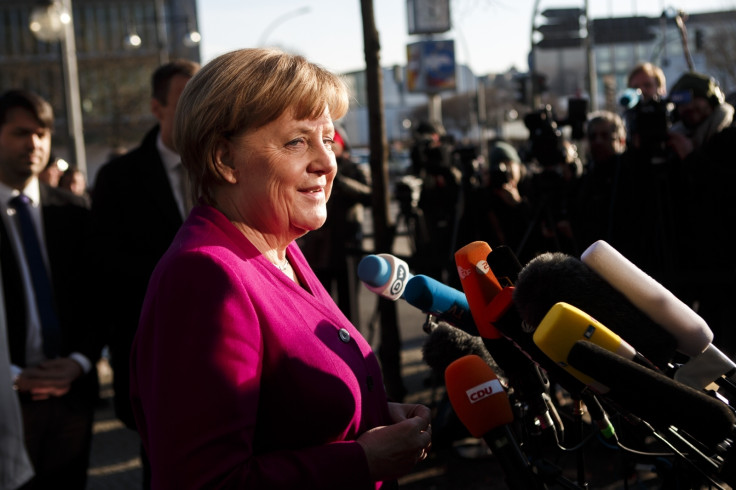 The deal still requires approval however from the more than 460,000 members of the SPD, which is expected to be close.
If party members back the plans then the grand coalition will be given the green light. If it doesn't then Germany would be thrown into political chaos.
Should the SPD vote, set for early-March, clear the way for a new grand coalition, then the government could be formally ratified by Easter.
Talks had been scheduled to end at the weekend, but extra time was needed to hammer out the final sticking points on immigration as well as which parties which take control of various government departments.
What have they agreed on?
Foreign arms exports are set to be hit with tighter controls, with an aim to curb use of German weaponry in the conflict in Yemen.
This would force Saudi Arabia, who currently have large military contracts in Germany, to look elsewhere. It is the first change in this policy area since 2000.
On the controversial subject of immigration, refugees coming to the country via family links will be capped at 1,000 per month.
On Europe, the two sides have agreed to push for more spending, which some see as an end to the austerity measures that Merkel had presided over through the EU economic crisis.
How did we get here?
In September's federal elections, Merkel's centre-right CDU comfortably emerged as the largest party in the Bundestag, but returned 65 fewer MPs than in 2013.
Her main opposition, the centre-left SPD, led by the former European Parliament president Martin Schulz, also saw heavy losses.
The far-right AfD became the third largest party, taking 94 seats as part of a backlash against the introduction of around a million migrants to Germany over the past few years.
Coalition talks between Merkel's CDU, the centrist FDP and the Greens had been ongoing for several weeks, but ended in November when the FDP pulled out.
Schulz had previously ruled out leading the SPD into fresh grand coalition talks, but changed his mind in the wake of the FDP withdrawal.