Germany's Chancellor Angela Merkel is set to win a regional election in the western state of Saarland, possibly boosting her prospects of earning a fourth term as the country's leader in national elections scheduled for 24 September.
An exit poll for broadcaster ARD showed that Merkel's Christian Democrats (CDU) had won 40.7% of the vote, up from 35.2% in the last regional election held in 2012.
Despite expectations that the Social Democrats (SPD) would gain popularity under its new national leader Martin Schulz, the party managed to secure only 29.6% of the vote, marginally down from the 30.6% in the previous election.
The far-right Alternative for Germany (AfD) managed to win only 6.1%. The Greens failed to reach the 5% threshold to enter the state assembly.
The state is currently governed by a coalition of the CDU with the SPD as junior partner - similar to the national setup. This is expected to continue after the regional election.
Reuters noted that prior to the elections polls had indicated a left-leaning "red-red-green" alliance of the SPD, the far-left Linke and the Greens, or even a "red-red" coalition emerging.
Peter Tauber, the CDU secretary general said: "The people decided on stability and reliability. This result is a clear rejection of red-red-green."
Saarland has 800,000 eligible voters and was the first of three regional elections to be held before the national vote. They are seen as an opportunity for political parties to build momentum at the national level.
Merkel saw her popularity hit in the regional elections in 2016 after her decision in 2015 to open the country's borders to refugees from the Middle East.
Setback for Schulz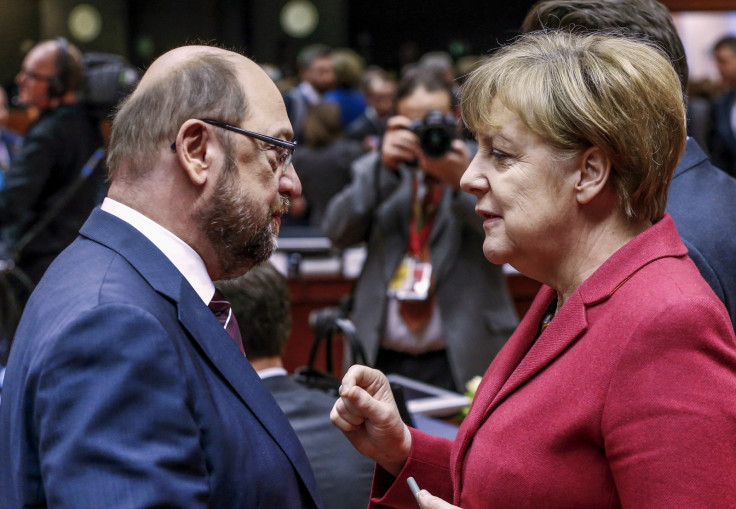 The drop in support for the SPD is seen as a setback for the new leader Schulz as he takes the party to the national election.
"This is a long-distance run, not a sprint," Schultz said. He acknowledged, however, that the outcome of the regional vote should not be "sugarcoated."
Schulz, the former president of the European Parliament, took up the post of the party leader in January and has been credited with the revival in popularity for this party.