Hollywood power couple Brad Pitt and Angelina Jolie has triggered speculation they may be set to wed at their Chateau Miraval home. The Sun reports there are already a number of guests in residence at glamorous duo's home and these include Pitt's parents. The word is that the party is to celebrate their 50th wedding anniversary but neighbours claim there is a "real buzz" about a possible wedding. Indeed, the jeweller who made Jolie's diamond and platinum engagement ring, Robert Procop, is also reportedly present.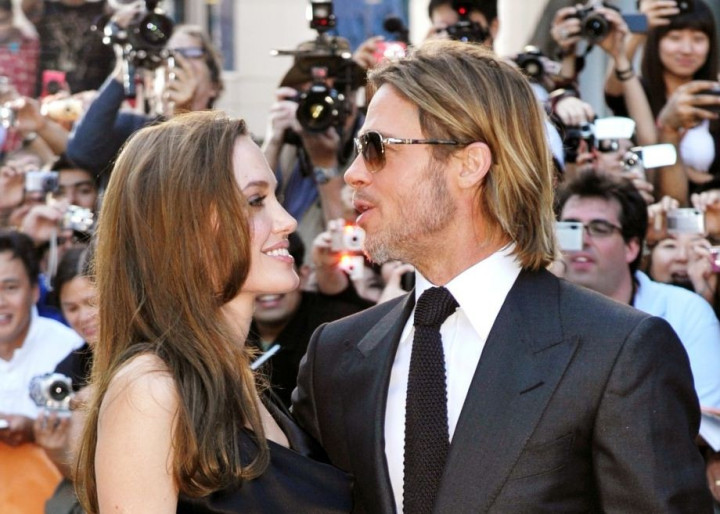 "Brad flew in to oversee preparations but they're all here now," a source was quoted as saying, "They say it's for Jane and Bill, but some think this could be it. Even Angelina's private jeweller is here."
Whatever the party is for, though, it is a very exclusive event - the guest list is reportedly only 20-strong and includes Pitt's close friend and fellow Hollywood star George Clooney.
"George and Brad are best pals, there's no way he'd miss it," the insider added, "He's at his house in Italy, but could fly to Marseille in an hour. There's a real buzz around the estate."
However, local officials claimed they had no idea of the ceremony.
"We don't know anything about it," Patrick Mareschi, the deputy culture secretary of the nearby village of Correns, told Reuters, adding, "Under French law couples have to get married at the town hall. Unlike with a religious wedding, there's no way a couple can hold a civil ceremony at their own home."
The Mr & Mrs Smith stars have been together since 2005 and were engaged in April. If these reports of a surprise wedding are accurate, they do fit an earlier IBTimes UK report stating the couple had previously settled on this 16th century French château as the venue for their wedding. The 48 year old Pitt recently bought Jolie a £250,000 watch as a pre-wedding present.
Jolie was previously married to actors Jonny Lee Miller and Billy Bob Thornton, while the Moneyball star was earlier married to actress Jennifer Aniston. The couple reportedly became close on the sets of the film Mr & Mrs Smith, while Pitt was still married to Aniston.