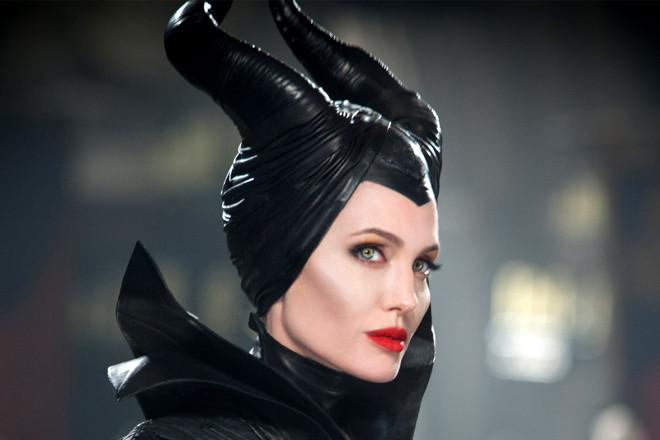 Maleficent star Angelina Jolie finally answers the rumours surrounding her direction of the movie adaptation of the erotica novel Fifty Shades of Grey.
The Oscar winning actress expressed her thoughts about directing the BDSM film Fifty Shades to Entertainment Weekly.
When the interviewers asked her about her apparent involvement in the project, Jolie blushed red and bursts out laughing.
"I — I was just, I came very clear out of the gate: after 'Blood and Honey', if I ever directed again, it would have to be a certain kind of film," the actress explained.
The Salt star went on to praise Sam Taylor-Wood for putting so much effort in the erotic movie.
"You know, I'm looking forward to seeing what Sam [Taylor-Johnson] does with 50 Shades and she's amazing. I — I think they're just ... it's funny, I think with directing, you just think: I'm better at telling some stories than others but um, who knows?" Jolie added.
The E.L. James novel adaptation the erotic trilogy has wrapped its schedule in Vancouver last month and it stars Jamie Dornan and Dakota Johnson as the protagonist Christian grey and Anastasia Steele.
Taylor-Wood is directing the steamy movie that is based on BDSM relationship.
The movie is scheduled to release on theatres on 13 February, 2015.
Jolie's recent directorial debut In the Land of Blood and Honey got thumbs up by critics and is set to direct another movie Unbroken, a true story based on the World War hero Louis Zamperini.
The actress's next movie, Maleficent explaining the untold story of the villain, is releasing on 30 May.
Jolie's daughter Vivienne Jolie-Pitt is playing the role of the young princess Aurora in the movie Maleficent.