Angelina Jolie was spotted in public for the first time on Sunday (16 October) since she filed for divorce from Brad Pitt on 19 September and reports claimed that she looked "happy and relaxed". The 41-year-old actress was reportedly visiting the beach city of Malibu in California with her elder brother James Haven and her children – Pax, 12, Zahara, 11, Shiloh, 10, and 8-year-old twins Vivienne and Knox.
However, Brangelina's eldest son, 15-year-old Maddox was not present with his mother and siblings during the Malibu outing. According to a report by Entertainment Weekly, the Maleficent actress was visiting the city to check out some rental properties. This development comes after the news that the mother-of-six had earlier moved with her brood from their Malibu residence to a rental mansion in Hidden Hills.
"She did what she felt she had to do to protect the safety of the kids," a source had told People magazine shedding light on the aftermath of the high-profile split.
"They didn't leave the rental house for days. It was hard for all of them.They are used to more activities and more entertainment so it's difficult for them to just stay at the house. The younger kids don't understand what's going on."
Things seem to have changed since the A-lister family's last move, as reports claimed that Jolie "looked very happy and relaxed" as she walked around barefoot after spending time on the beach during her Sunday's visit. Even the children are reported to be "doing well" after the heartbreaking split of their parents.
"The kids were running around and they seemed happy and to be doing well," a source told ET adding, "Zahara ran out to the beach by the water. The kids were playing on the beach."
Dressed in a long tan robe, Jolie was photographed when she took a tour of the beach rental on Sunday. She was accompanied by Haven, her children, and a horde of security guards and nannies as she spent more than an hour at the place.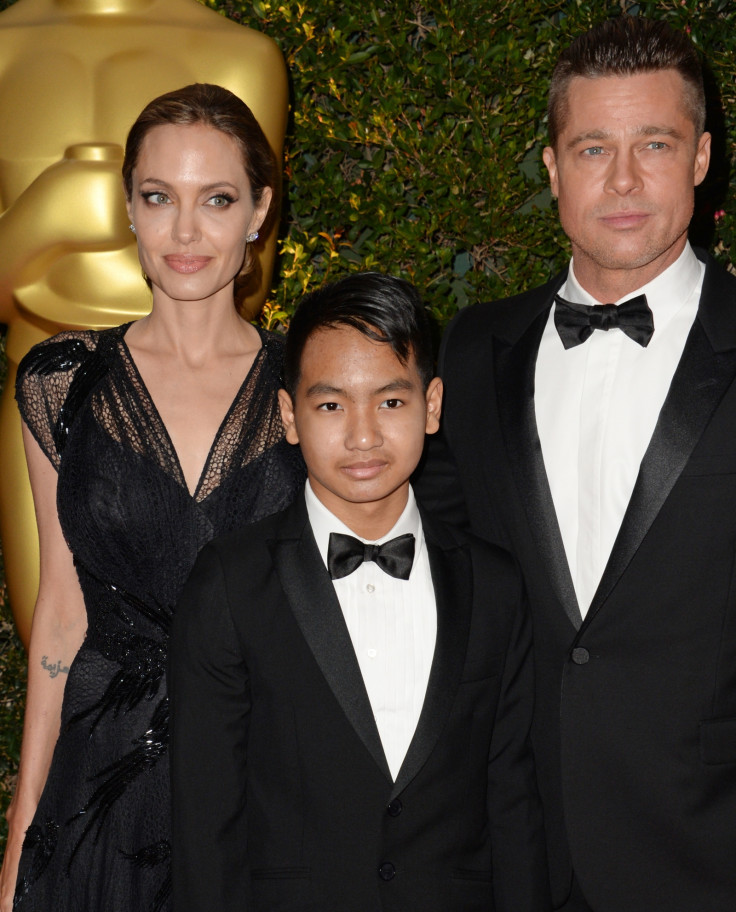 The intense security should not come as a surprise after the recent revelations made by Pitt and Jolie's former bodyguard Mark 'Billy' Billingham. In a recent interview, Billy revealed how the celebrity couple were worried about their children being kidnapped.
"The biggest concern for them was the kidnapping of the kids, it's all about money. Angie and Brad were worried about who goes near their children," the ex-SAS soldier said.
Meanwhile,Pitt last made headlines when he reportedly visited some of his children under supervision on 8 October. "It was a very emotional meeting," a source said about the time.