Brad Pitt and Angelina Jolie's former bodyguard, Mark Billingham, recently opened up about his years protecting the high-profile couple. The former SAS soldier, who considered being a celebrity bodyguard his toughest job, revealed that Jolie and Pitt were worried about their children being kidnapped.
"I was Brad and Angelina's head of security. The military set me up perfectly for what I did with them," Billingham told The Sun, adding, "The biggest concern for them was the kidnapping of the kids, it's all about money."
"Angie and Brad are very worried about who goes near their children. It was clear from the start we had a great chemistry and they trusted me with the kids. We got very close, I was living with them all the time."
"I could take the kids anywhere I wanted to on my own. No one else was allowed to do that," revealed the former soldier, who has almost 27 years of experience on the field.
Clearly, the 51-year-old former bodyguard of Jolie and Pitt had grown quite close to the now-estranged pair's brood of six — Maddox, Pax, Zahara, Shiloh, Knox and Vivienne — as he reckoned being their unofficial father. "I took them swimming. I fathered them, basically," he explained.
Billingham, who is affectionately known as Billy, also shed some light on how he dealt with stalkers, which seems to be a common problem with stars. He recalled one particular incident, where a certain "guy" would be "following Angie all over the States". Billy explained that the stalker had an angry face whenever Jolie was with Pitt.
"People love her but hate him. You have to figure out a way of protecting them from all that. It was challenging, but interesting."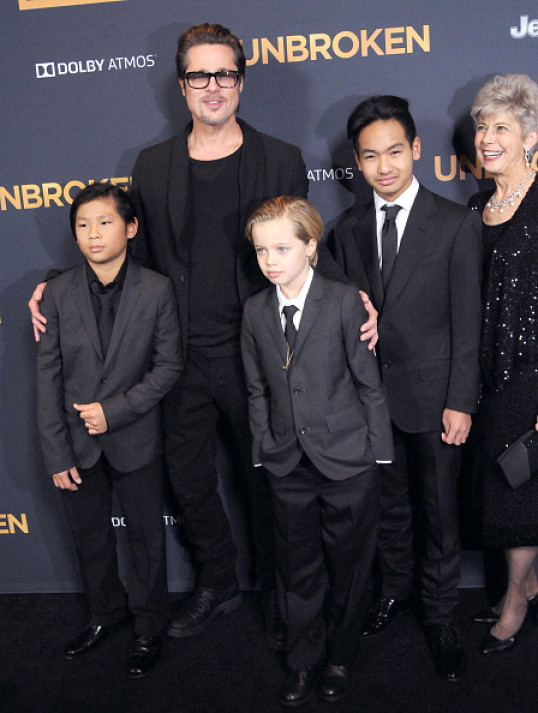 Although Billy's tenure with the Mr and Mrs Smith co-stars has ended, Jolie and Pitt's ex-bodyguard admitted their divorce news shocked him. After his gig as the celebrity bodyguard, Billy is all set to star in a show of his own as an instructor in Channel 4's SAS: Who Dares Wins.