Angelina Jolie 'overwhelmed' with memories of ex Brad Pitt while on a trip to Africa with her kids
Jolie filed for divorce from Pitt in September 2016.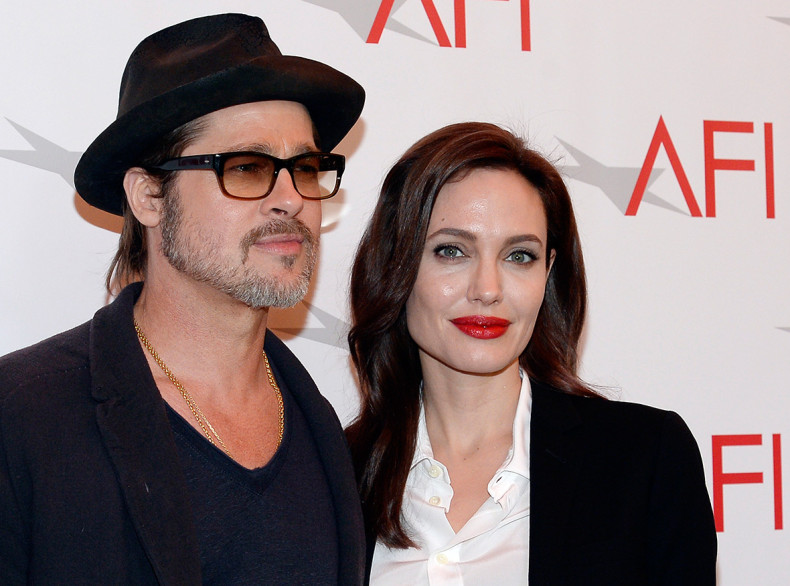 Angelina Jolie is reportedly feeling "overwhelmed" with memories of her former husband Brad Pitt during her trip to Africa with their six children. The Tomb Raider star was spotted entering LAX airport with their brood on Father's Day on 18 June.
According to HollywoodLife, the 42-year-old actress is planning to visit Namibia, where she has special memories with the War Machine star.
"Obviously, Shiloh was born there, so she feels a very close connection to the continent, and she loved Ethiopia," a source told the celebrity gossip news website.
"Angelina is also planning to stop over in Namibia before flying back home — she has very fond memories of the time she and Brad [Pitt] spent there when Shiloh was born."
Jolie and the children have been enjoying their trip to Africa, which was initially reported to be for the family to celebrate Zahara's adoption birthday in her native Addis Ababa, Ethiopia.
However, Jolie and the children are enjoying an extended trip as the family also travelled to Kenya, where the actress has been involved in humanitarian work. "The kids love to travel more than anything, and they were really excited to go to Africa," the source said.
Pitt, 53, could not enjoy Father's Day as Jolie and the children left for Africa on the same day. However, he was able to connect with his children before they began their travel.
"The kids got to spend some time with Brad, on Saturday morning, before going to the airport," the source said. "They went to his house and had a really lovely early Father's Day celebration with him. They gave their dad homemade cards and some little presents they created especially for him, and Brad was absolutely thrilled."
Pitt and Jolie first met each other on the sets of their 2005 movie Mr & Mrs Smith. They got married in 2014 and split in September 2016. The pair shares six children - Shiloh, Maddox, Knox, Vivienne, Zahara and Pax.