Angelina Jolie was the picture of elegance on the Hollywood Film Awards red carpet last night (5 November), stealing the limelight in a grey satin wrap gown.
The age-defying Oscar winner was in high spirits as she graced the ceremony with beaming confidence at The Beverly Hilton on Sunday evening, smiling from ear to ear and stunning in a wraparound dress that tied at the waist with a velvet belt and featuring a plunging neckline.
The flattering gown is by British fashion designer Jenny Packham. It retails at £2520 and is from one of the Duchess of Cambridge's favourite occasionwear labels.
Jolie, 42, styled her brunette hair in a bouncy blow-out and sported a vibrant red lipstick to make her alabaster complexion pop. She accessorised the show-stopping gown with silver hoop diamond earrings and a long diamond necklace for extra glamour.
The mother of five, who separated from husband Brad Pitt in 2016, looked proud as she posed for photographers after winning the Hollywood Foreign Language Film Award for First They Killed My Father.
The 2017 biographical historical thriller was directed by Jolie and co-written by her and Loung Ung – based on Ung's memoir of the same name.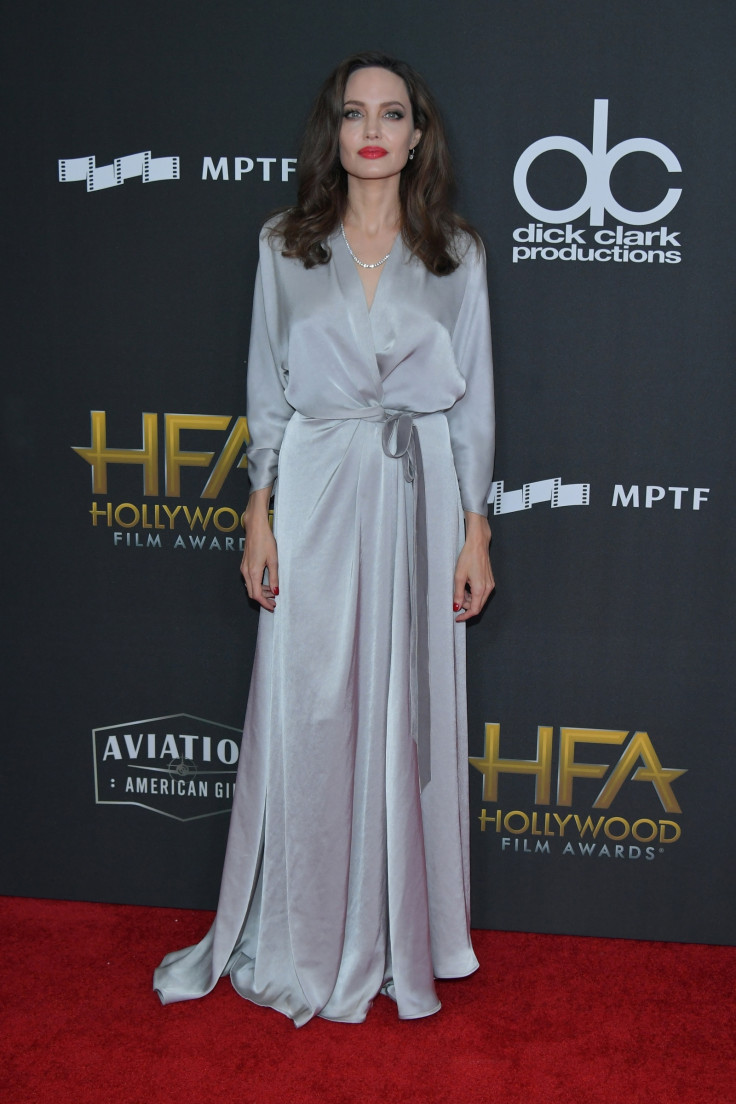 The movie is set in 1975 and depicts seven-year-old Ung who is forced to be trained as a child soldier while her siblings are sent to labour camps during the Khmer Rouge regime.
It has received a great reception so far, being screened at the Telluride Film Festival and 2017 Toronto International Film Festival and released worldwide on Netflix in September. It was also selected as the Cambodian entry for the Best Foreign Language Film at the upcoming 90<sup>th Academy Awards.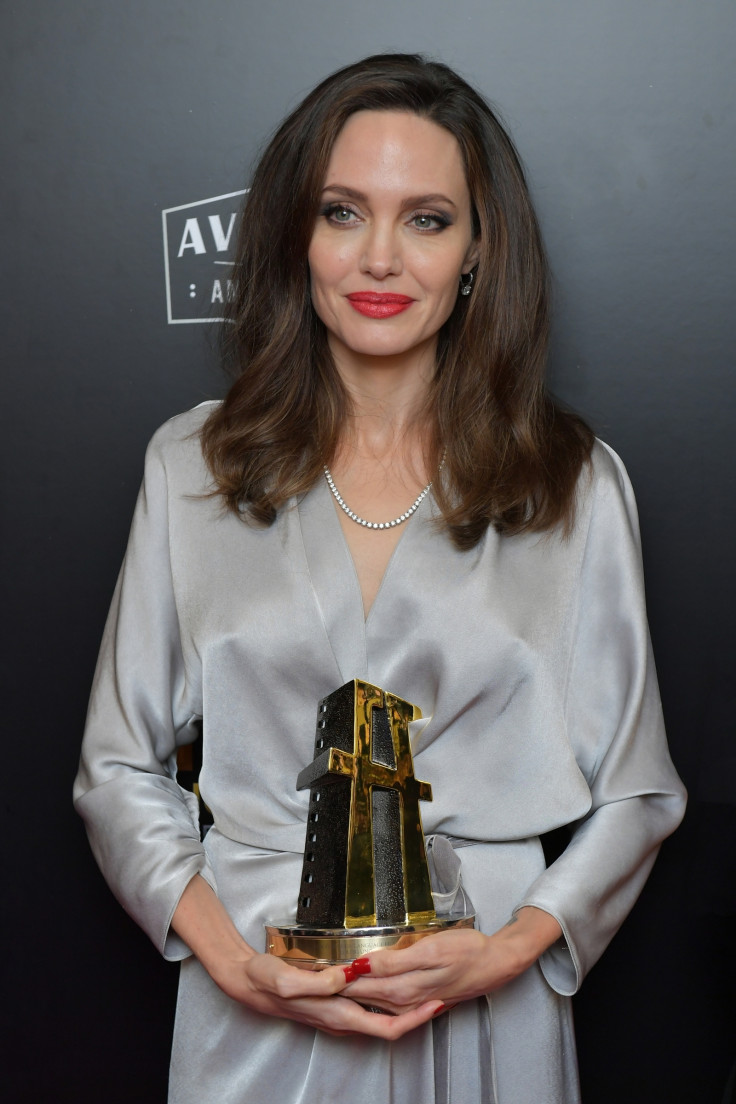 Her latest official appearance comes as her estranged husband Pitt claims that she will not have another "successful marriage". A report cited that the Fight Club actor is doubtful if a "right guy" exists for the actress.
"Brad is doubtful Angelina can have a successful marriage after theirs failed," a source apparently told Hollywood Life.
"Brad knows first hand how incredibly unique and challenging it is being in Angelina's family," the gossip website's source claimed, explaining how he "gave it everything he had and is disappointed they could not stay together".