Angry Birds Celebrates Second 'Birdday', Reveals 15 New Levels
The stupendously popular bird-flinging, pig-killing game Angry Birds celebrated its second birthday on Sunday, and to mark the occasion developer Rovio is giving away free gifts.
To celebrate, developers Rovio has released 15 new birthday cake-themed levels, and every level from the last game can now be unlocked to play in any order you chose.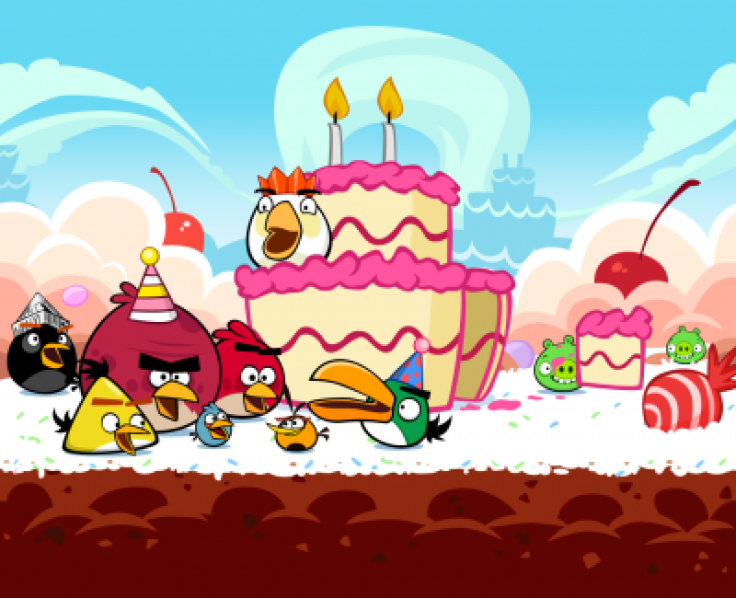 "Fans everywhere can enjoy a new "Happy Birdday" update for Angry Birds, which features 15 delectable new birthday cake levels, spiffy new menus and graphics, and special birthday achievements. As a birthday gift to our fans, all episodes are now unlocked," Rovio said on its website.
In the UK, The Forbidden Planet stores are celebrating by having a dedicated space for Angry Birds, where the retailer is offering line of stock that have never been previously available outside of the US.
The update that unlocks every level will set you back 99p, which is a small price to pay as we've found some of the latter levels iPhone-smashingly difficult.
Angry Birds - which has been downloaded a massive 500 million times - is available on iOS, Android, Google Chrome and Mac, and Rovio claims that fans have played an incredible 266 billion levels of the game between them.
In those 266 billion levels a total of 400 billion birds have been chucked at the evil green pigs, resulting in 44 billion stars being collected by players all over the world. Rovio claims that people play Angry Birds for a combined 1.8 billion hours per month.
Finally, Rovio has debuted a new video, which we've embedded below:
© Copyright IBTimes 2023. All rights reserved.