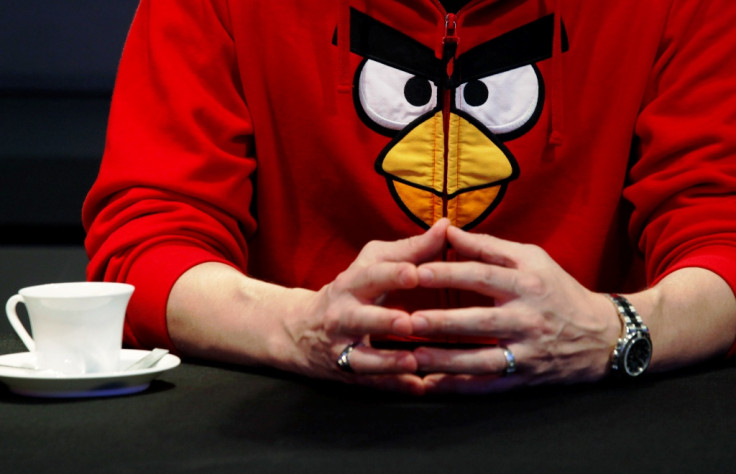 Mobile games maker Rovio Entertainment said its operating profit fell 73% in 2014 owing to a drop in its licensing business, an indication that its ingenious Angry Birds brand is losing its appeal.
Rovio, in a 19 March statement, said that its operating profit fell to €10m (£7.2m, $10.65m) in 2014, from €36.5m in 2013 and €76.8m in 2012.
Total sales fell 9% to €158.3m in 2014.
Revenue from mobile games, however, rose 16% to €110.7m as new games such as Jolly Jam and Angry Birds Stella Pop! pushed total annual downloads to 600 million.
Bigger brand
Aspiring to be an entertainment brand on par with Walt Disney, Rovio has expanded the Angry Birds brand into a spin-off TV series, alongside an educational playground concept, Reuters reported.
Rovio is also working on an animated movie, set for global release in May 2016, which will be distributed by Columbia Pictures.
Asian push
China is a huge market for Rovio and chief executive Pekka Rantala said his firm had started to tailor its games for the Chinese market with help from Beijing Kunlun. Angry Birds has already seen half a billion downloads in China, Reuters reported in February.
Rantala also said that the Espoo, Finland-based developer, plans to launch a new game – Angry Birds Fight – targeting Japan.
Rantala commented: "2014 results show that steps in the game portfolio, free to play competency building and advertising are going in the right direction. I am confident that with new simplified organisation and clearer vision, we will be back to the path of growth in 2015.
"I feel very good about our 2015 games roadmap. Since the beginning of the year we have launched two games, Jolly Jam and Angry Birds Stella POP! and we have soft launched two more. All of these are getting very good reviews.
"Our Asia expansion is also proceeding well. Angry Birds Fight will be our first game developed specifically for the world's biggest game market, Japan. Furthermore, we have strong partnerships in China with Kunlun and Alibaba, and we are working with other partners in the region, including Korea."
Licensing deals
Rantala added: "On the consumer product side, 2014 was not a satisfactory year. However, the upcoming Angry Birds Feature Film is getting very positive reactions from major retail and license partners as well as from consumer focus groups. This will have a positive impact on licensing in the coming years.
"In the next few months, we expect major announcements of partnerships in the licensing space."
Last year, Rovio cut about 110 jobs or 14% of its workforce.