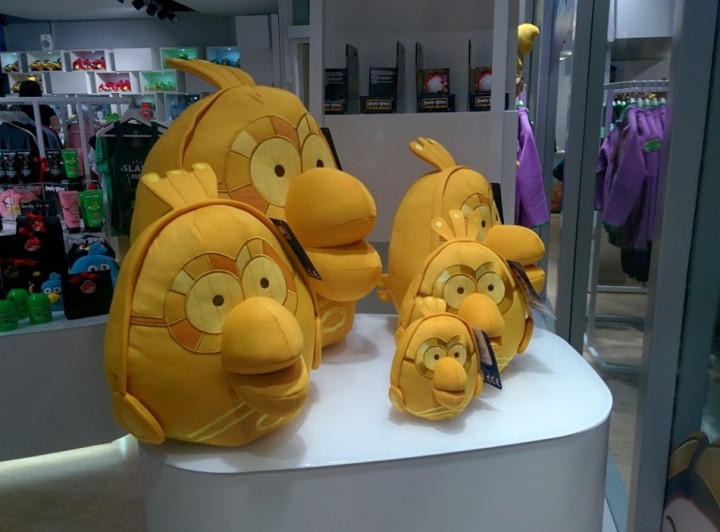 Rovio, the Finnish company which creates the Angry Birds series of games, has announced plans to lay off up to 16% of its workforce as growth slows.
The company announced the move via its blog on 2 October, 2014, saying that it had been hiring staff based on "assumptions of faster growth than have materialised".
Rovio said it would be reorganising the company around three key businesses - games, media, and consumer products.
"Unfortunately, we also need to consider possible employee reductions of a maximum of 130 people in Finland (approximately 16% of workforce)."
The company added: "It is never easy to consider changes like this, but it is better to do them sooner rather than later, when we are in a good place to reignite growth."
It is unclear in which areas the cuts will come or in which countries. Rovio has offices or studios in Finland, Sweden, South Korea, China, Japan, UK, and the US, employing 800 people.
Earlier this year, Rovio announced that its CEO Mikael Hed would be stepping down at the beginning of 2015 to be replaced by former Nokia marketing executive Pekka Rantala.
Angry Birds loses 63 million players
The news comes as figures published this week reveal the company's huge hit Angry Birds has seen active monthly players drop from 263 million in April 2013, to 200 million currently.
Rovio built a hugely successful business on the back of its simple physics-based game, which was one of the main benefactors of the touchscreen smartphone revolution.
Angry Birds games have been downloaded over 2 billion times since 2009 and the success has spawned theme parks, a cartoon series, and hundreds of products ranging from t-shirts to fluffy toys.
Indeed, it was these consumer products which made up 47% of Rovio's revenues in its last financial year, indicating that its games were not generating as much cash as they once did.
The mobile game industry has evolved significantly since Angry Birds first launched, with the freemium model of generating revenue from in-app purchases the most popular - and successful - business model at the moment.
This is typified by Supercell, another Finnish company which has produced the hugely successful Clash of Clans and Hay Day games.