Angry Israeli PM Netanyahu summons UK and US ambassdors for rebuke over UN Security Council vote
UN Security Council resolution demands end to settlement building in West Bank and East Jerusalem.
The Israeli government is fuming over the UN Security Council resolution opposing Jewish settlements in occupied West Bank and east Jerusalem. On Sunday, 25 December, Prime Minister Benjamin Netanyahu, who is also foreign minister, summoned to his office the ambassadors of countries involved in the vote.
The 15-member council passed the resolution with 14 votes to zero on Friday. The motion was proposed by Malaysia, New Zealand, Senegal and Venezuela. The US abstained from voting, breaking from its usual strategy of protecting its ally with a veto.
Of the 15 countries involved, 10 have embassies in Israel - Britain, China, Egypt, France, Japan, New Zealand, Russia, Spain, Ukraine, Uruguay and US.
Netanyahu, seemingly on a campaign of diplomatic punishment, has recalled Israel's ambassadors to New Zealand and Senegal, and cancelled visits from Senegal and Ukraine emissaries.
According to an Israeli official, speaking on condition of anonymity because he was not authorised to discuss the matter, Netanyahu also cancelled a meeting with British Prime Minister Theresa May, reported AP.
The resolution said the settlements have "no legal validity" and constitute a "flagrant violation" of international law. It urged all states to distinguish between Israel and "the territories occupied since 1967." The resolution is largely symbolic as it does not include sanctions or punitive measures against Israel, according to AP.
Netanyahu has rejected the resolution, calling it "shameful". He said Israel would refuse to abide by the global body's terms. The Israeli leader has found an ally in US President-elect donald Trump, who tweeted on Saturday: "The big loss yesterday for Israel in the United Nations will make it much harder to negotiate peace. Too bad, but we will get it done anyway!"
Netanyahu criticised the Obama Administration for letting the resolution pass: "From the information that we have, we have no doubt that the Obama Administration initiated it, stood behind it, coordinated on the wording and demanded that it be passed," Netanyahu told his Cabinet on Sunday.
The West Bank and east Jerusalem territories captured in the 1967 Mideast war are claimed by the Palestinians as parts of a future independent state. Some 600,000 Israelis now live in the two areas.
Riad Malki, the Palestinian foreign minister, said Netanyahu was being disingenuous by calling the resolution anti-Israel. "This resolution is about settlement activities, the two-state solution and ending the occupation. Netanyahu, by his statements and his actions, is isolating Israel for the sake of settlements."
Arie Kacowicz, a professor of international relations at the Hebrew University in Jerusalem, said: "The importance of the resolution is to remind Israel, at least at the rhetorical level, that the international community is not completely happy, to say the least, with the ongoing status quo."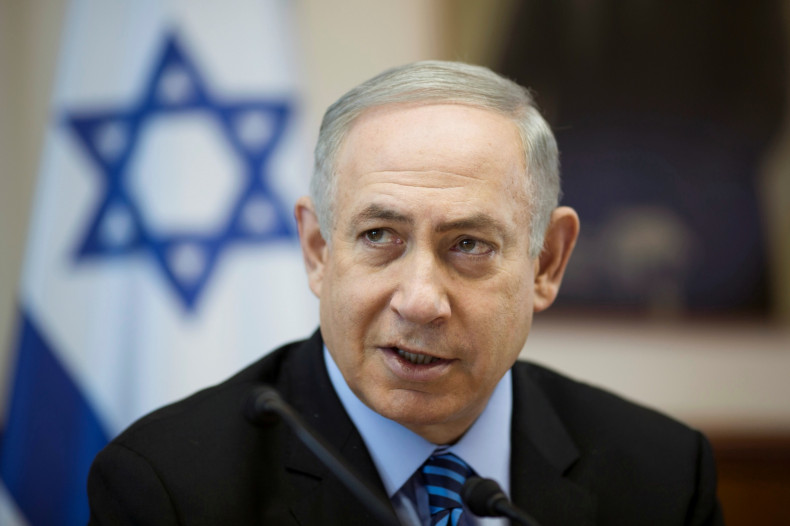 <sub>Additional reporting from AP.