Angry Kim Kardashian accuses Caitlyn Jenner of discrediting Kris Jenner in her memoir: 'Grow up'
Caitlyn has allegedly accused Kris of pocketing huge savings from her.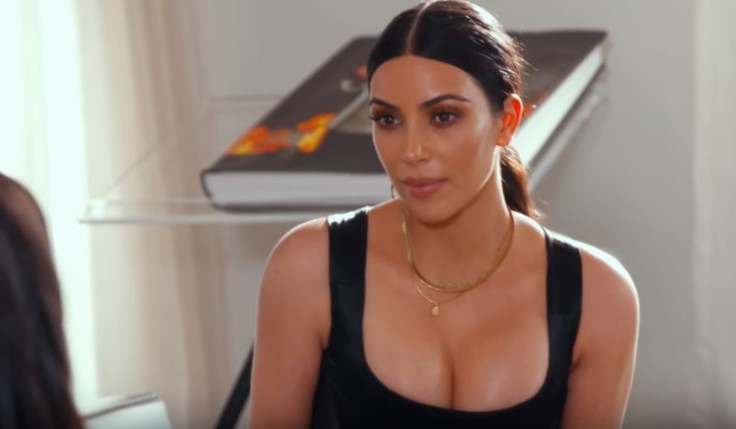 Kim Kardashian is livid on Caitlyn Jenner for blaming her mother Kris Jenner in the tell-all book titled The Secret of my Life. In a recent clip from Keeping Up With The Kardashian, the reality star expressed her anger over the book during a conversation with sister Kourtney Kardashian.
"Did you read the whole thing. Cause I was thinking, is mom exaggerating and making it a big deal?" Kourtney asks her younger sister. Kim responded saying she read the whole book and found it totally against her mum. "That's why I wanted to read it. She's so angry at mum, for like no reason. It was like 'I didn't speak to my sister because of Kris. I didn't speak to my kids because of Kris.' Grow up and say 'I didn't call my kids.'"
The mother of two did not stop there and continued to prove how the former Olympic gold medallist discrediting Kris. "And Caitlyn discredits mum. She said, 'I didn't see a dime of my money.' She was insinuating that mum took the check and pocketed it and had these huge savings."
The Kardashian sister then discussed how their mother struggled financially when they moved to Hidden Hills from Beverly Hills and how she borrowed money from their grandmother to pay bills and later launched the then Bruce Jenner's career as a motivational speaker.
"The money wasn't going in mum's pocket," Kim added. "They made the money together," Kourtney agrees and added "Even when mum would book appearances, I would hear her phone calls in the office. She would like hustle to get speeches. She changed Caitlyn's career and she made her have this motivational speaker business."
Kim continued to bash her former step-father's book and added:"Then she said, 'The Kardashians were so upset when their names weren't mentioned in Diane Sawyer, but it was all deliberate. We did research and any time the word Kardashian was mentioned, people thought, they put the word Kardashian with publicity stunt and so we deliberately never put the name in there."
A short promo by E! shows Kendall reacting angrily after learning about the book but it is unclear whether she is supporting her father Caitlyn or mother, Kris.
The discussion between the Kardashian sisters will air when Keeping Up With the Kardashians returns with a new episode on Sunday 4 June on E! Network.
© Copyright IBTimes 2023. All rights reserved.