After Kim Kardashian, it's Kris Jenner who has snubbed Caitlyn Jenner publicly. Kris shared a series of touching Instagram tributes on Mother's Day and added pictures of each of her family members including the late Robert Kardashian, but missed to mention her ex-husband Caitlyn, who is the father of her two of daughters, Kylie and Kendall.
The 61-year-old reality star admired her daughter Kim and Kourtney for raising her "beautiful grandchildren" in an image collage that she shared on Instagram. The photo featured all her family members including her late husband Robert, son-in-law Kanye West and grandchildren.
Kris' touching message for her daughter and mothers around the world reads: "Being a mother is by far the greatest blessing. My children are my most precious gifts and I am so beyond proud of each and every one of them. To my angels @kourtneykardash and @kimkardashian, it brings me so much joy to watch you raise my beautiful grandchildren," You are both such incredible mommies and you teach us all daily about patience, selflessness and unconditional love. You inspire me always!! To all the moms out there, this is YOUR day! Spend it with the ones you love, and take a moment to appreciate the greatest gift God has given us, the love of our families."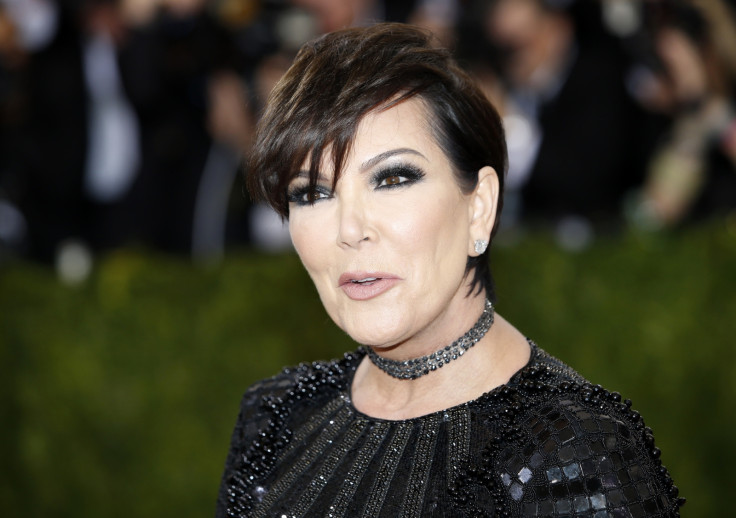 Caitlyn, who was married to Kris in 1991 as Bruce Jenner has been under fire from the Kardashian clan for her controversial tell-all book titled The Secret of my Life. In the book, the former Olympic gold medallist claimed the Kardashian matriarch was well aware of her sexuality but wanted her to suppress the desire to transition.
The mother of six reacted strongly to the memoir and in expressed her outrage and in one of the KUWTK episode she said: "None of it makes sense. Everything she says is all made up. Why does everything have to be that Kris is such a b***h and an a*****e?"
In another emotional post the Keeping Up With The Kardashian star gushed about her children and said Kourtney, Kim, Khloé, Robert, Kendall and Kylie are her "heart and soul".
While captioning the black and white image of her children at their young age, she wrote: "You are everything I could possibly dream of and I thank God He has blessed me with you and chose me to be your mom. I am grateful every single day for the love you fill me up with, and I appreciate and love and respect each little bit of every one of you. You have the biggest hearts and the sweetest souls and are the most amazing people I know. Being a mom is my dream come true. you guys are the biggest gift of my life and I am so proud of each one of you. I love you more than you will ever know forever and ever."