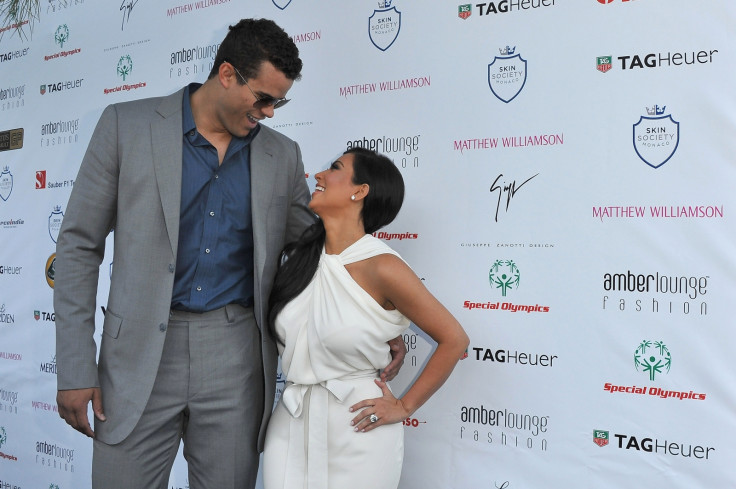 Kim Kardashian recently opened up about her 72-day marriage with Kris Humphries during an interview on Watch What Happens Live With Andy Cohen. However, her comments about the super-short marriage have not gone down well with the American professional basketball player who is reportedly "embarrassed and sad".
"Kris [Humphries] does not like to hear about his exes, especially Kim [Kardashian], but her comments on TV this week has him a little embarrassed and upset," the NBA star's source told Hollywood Life.
"He feels like it was not cool at all. Kris has been really respectful of her privacy since their split and can't understand why she wouldn't do the same. Kris expects more class from Kim and is disappointed she would talk about their marriage like that,"
The couple married in August 2011, but the reality star filed for divorce after just 72 days. During her recent appearance, Kohen asked, "When you were into that marriage did you ever thought that it is forever?"
"That last marriage...that whole situation was just really hard for me," the 36-year-old reality star answered explaining the intense pressure of getting old and "friends are having kids" has prompted her to take the decision. "At the time...I just thought, 'Holy s***, I'm 30 years old, I better get this together. I better get married.'" She later added that during their honeymoon she felt that "it wasn't going to work out".
"I think a lot of girls do go through that where they freak out in thinking they're getting old and have to figure it out, and all their friends are having kids. And so it was more of that situation," Kardashian West continued.
Kardashian is now married to ace rapper Kanye West and the couple shares two children, North and Saint.