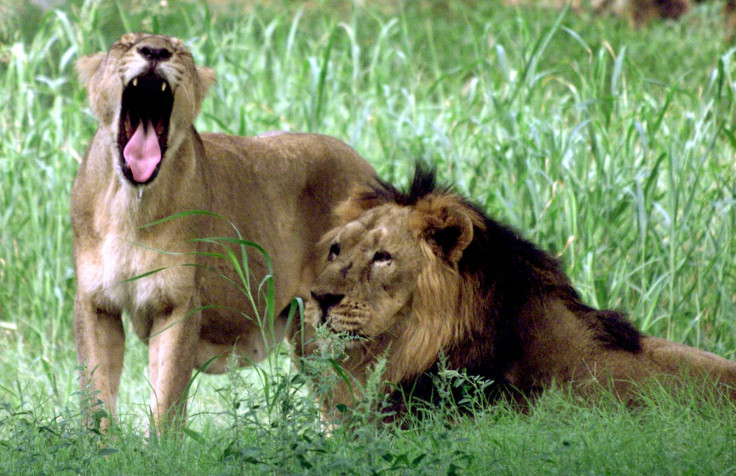 Several animals are reportedly starving in zoos across the northern Indian state of Uttar Pradesh as the government is cracking down on slaughterhouses, keeping in line with its election manifesto. The meat shortage has hit lions, tigers and other carnivores as they are not eating chicken and goat meat provided to them by the zoo keepers.
Three pairs of lions and two cubs at the Etawah Lion Safari were provided chicken meat, but they have not eaten it since they have been habituated to eating buffalo meat. Local reports suggest that it has been at least two days since the big cats ate their last meal.
"There is a shortage of buffalo meat and we are forced to feed lions chicken and mutton. We are aware of the fact that lions need buffalo meat to survive as chicken and mutton are low on fat," a zoo worker told TV channel News18.
Four slaughterhouses in the Kanpur Municipal Corporation have been shut following government orders, resulting in the animals being forced to fast at the Kanpur Zoological Park. The zoo shelters about 70 carnivores. Big male lions are fed about 12kg of meat while females are provided 10kg.
"The zoo requires 150kg of buffalo meat every day. The meat is provided by a contractor who supplied it on Tuesday but could not today. The pregnant ones are being given chicken but they are not interested. Many of them have not touched food since morning," said a senior zoo officer. The situation is no different at the Lucknow Zoo as it requires about 200kg of meat on a daily basis.
Taking note of the situation, the government said that it would look into the matter and promised of making arrangements to supply red meat to all facilities.