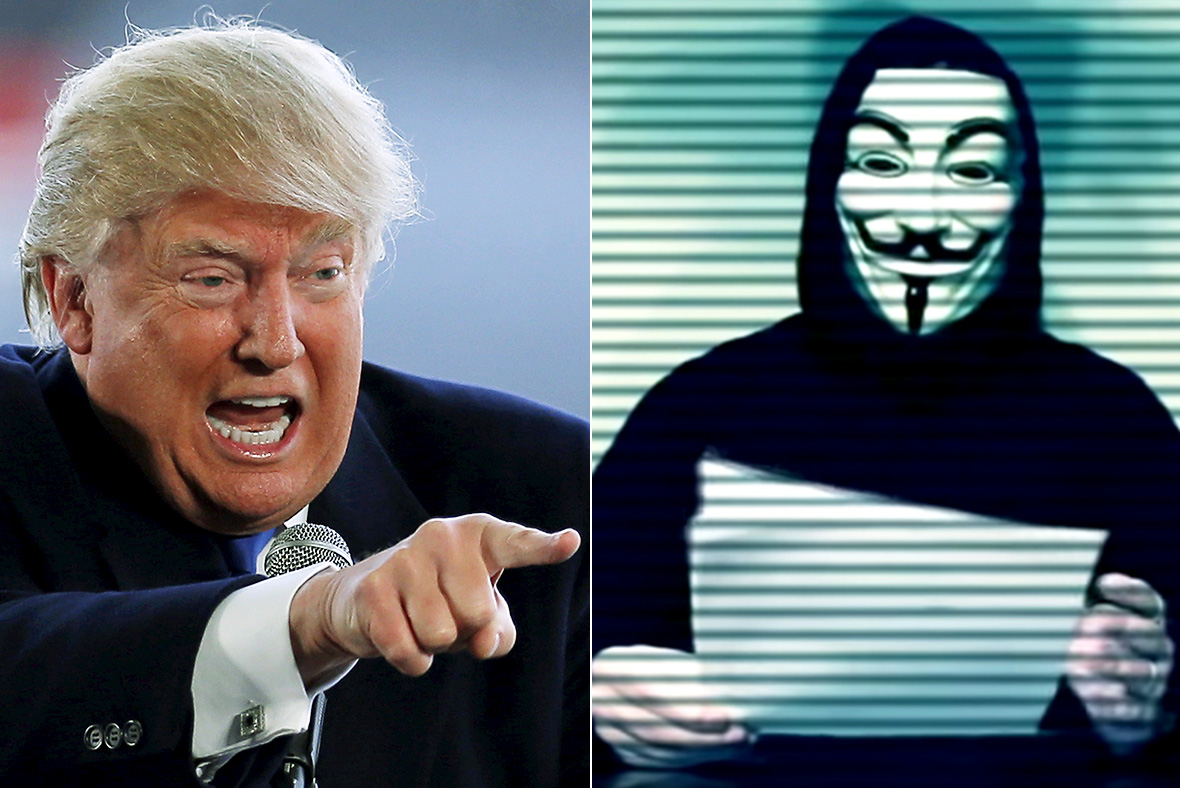 Hackers affiliated with the notorious Anonymous collective have launched a number of distributed-denial-of-service (DDoS) cyberattacks against a slew of websites related to presidential hopeful and billionaire tycoon Donald Trump. The cyber offensive comes, as promised, under the banner of #OpTrump, and the hacktivists claim to have disrupted the websites of his hotel chain, presidential campaign and email servers.
One group taking part in the attacks, the New World Hackers, told IBTimes UK: "The attacks have started, they won't stop. Trump shall see and believe, over a terabyte of data is being transferred to his domains. It will increase throughout the day."
Alongside fresh attacks on his websites, a new video also appeared online showing a masked individual in the now-traditional Guy Fawkes mask announcing the operations against Trump. "This declaration of war is no April Fools joke," the video states. "As of now, the original target of TrumpChicago.com has been temporarily shut down. Also, Trump.com is inaccessible for many parts of the world. Dear Donald Trump, how do you plan to protect America if you can't even protect something as simple as your websites?"
DDoS tools send a swarm of traffic at a website's server with the aim of taking it offline and are frequently deployed by hacktivists as a means of protest. As we previously reported, #OpTrump has been billed as a campaign to 'dismantle' Trump's election campaign and sabotage his brand. It remains unclear how much damage, if any, such a campaign can really accomplish however at the time of writing a number of the websites remain offline.
As a collective, don't expect Anonymous itself to offer a unified response to the actions of those participating in #OpTrump. The group is famously fractured and has no formal leadership. For some, the group finds strength in its ability to be widespread and unpredictable. However for others with years of experience in the hacking circles, the group's ability to enact real change has dwindled in recent years. What that means for Donald Trump, only time will tell.