Hacktivist group Anonymous has threatened to release the names of four boys accused of raping a teenage girl who killed herself after being bullied for more than a year over the incident.
Rehtaeh Parsons, 17, hanged herself after months of harassment over claims that she was raped by four teenagers in 2011. The boys were also accused of taking a picture of the alleged incident and circulating it online.
She died two days after she was found hanged in her bathroom in her home in Nova Scotia, Canada, after her parents decided to remove her from life support. They said she had been on the receiving end of months of tormenting and bullying by schoolmates after a picture of the incident was passed around.
Police investigated allegations of sexual assault at a party in Cole Harbour but said there was insufficient evidence to charge anyone.
In response, Anonymous hacktivists have warned police that they will expose the identities of the four suspects if there is no legal action.
They also called for protests outside the headquarters of the Royal Canadian Mounted Police in Halifax, near Rehtaeh's home.
A separate petition urging an independent inquiry into the police investigation into the incident has attracted more than 70,000 signatures.
The case echoes that of the recent Steubenville rape trial, in which Anonymous said more people deserved to be charged with the multiple rape of a girl by Steubenville High School footballers and accused the local authorities of orchestrating a cover-up.
Ma'lik Richmond, 16, and Trenton Mays, 17, were convicted of the assault and each sentenced to at least a year in juvenile detention. They are the only people charged in connection with the incident.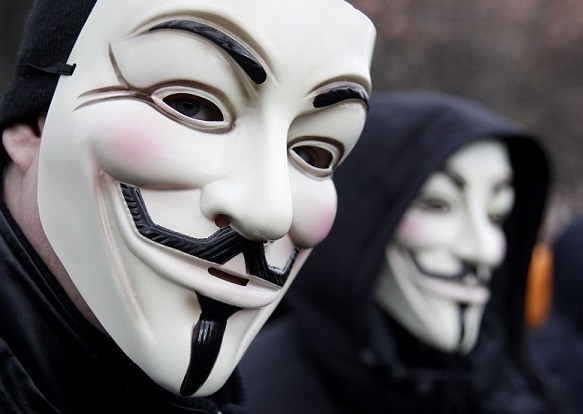 In a post called Operation Justice for Rehtaeh, Anonymous said: "Anonymous has confirmed the identities of two of the four alleged rapists. We are confirming a third and it is only a matter of time before the fourth is identified as well.
"Our demands are simple: We want the [police] to take immediate legal action against the individuals in question. We encourage you to act fast. If we were able to locate these boys within two hours, it will not be long before someone else finds them.
"We do not approve of vigilante justice as the media claims. That would mean we approve of violent actions against these rapists at the hands of an unruly mob. What we want is justice. And that's your job. So do it.
"The names of the rapists will be kept until it is apparent you have no intention of providing justice to Retaeh's family. Please be aware that there are other groups of Anons also attempting to uncover this information and they may not to wish to wait at all. Better act fast.
"Be aware that we will be organising large demonstrations outside your headquarters. The rapists will be held accountable for their actions. You will be held accountable for your failure to act."
The post was in response to justice minister Ross Landry, who said in the wake of Rehtaeh's death that it was important for Nova Scotians "to have faith in their justice system".
Rehtaeh's father, Glen Canning, also criticised the police handling of the case. He wrote in a blogpost: "How is it possible for someone to leave a digital trail like that yet the RCMP [the Mounties] don't have evidence of a crime?
"Why is it they didn't just think they would get away with it; they knew they would get away with it. They took photos of it. They posted it on their Facebook walls. They emailed it to God knows who. They shared it with the world as if it was a funny animation."
Her mother, Leah Parson, wrote in a separate post: "Rehtaeh is gone today because of the four boys that thought that raping a 15-year-old girl was OK and to distribute a photo to ruin her spirit and reputation would be fun.
"All the bullying and messaging and harassment that never let up are also to blame. Lastly, the justice system failed her. Those are the people that took the life of my beautiful girl."
Update: Rehtaeh Parsons' Father Thanks Anonymous After Rape Case is Re-Opened