Anonymous #OpIsis: Hacktivists publish how-to guide for identifying Islamic State Twitter accounts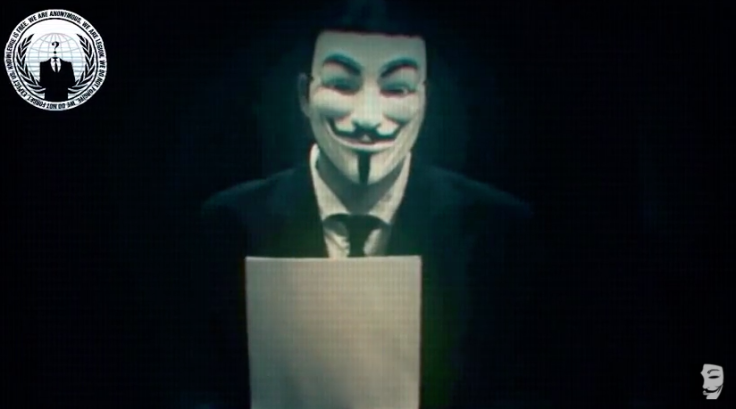 Anonymous claims that its campaign against Islamic State's social media presence is its biggest ever and wants you to help out.
The group of hacktivists which in the past has carried out numerous high profile campaigns against both private companies like PayPal and governments like the regime in Tunisia, has recently turned its attention to Islamic State and in particular the group's online presence.
Operation Isis (or OpIsis) has seen the group collect and publish lists of tens of thousands of Twitter accounts which it claimed belonged to members of IS or its sympathisers.
On 31 March a list of over 25,000 accounts was published as part of OpIsis and on 10 April a list of pro-Isis websites and their corresponding web hosts - compiled by members of the Anonymous faction GhostSec - were published included Google, Yahoo! and GoDaddy. According to GhostSec, "by far the largest offender" was CloudFlare.
Speaking with IBTimes UK at the time, co-founder and CEO of CloudFlare, Matthew Prince, said that his company would not be blocking its service to websites listed, as it would mean submitting to "mob rule".
How-to guide
Now the hacktivist group is looking to recruit others to help crowd-source the identification of IS-related Twitter accounts.
"Many individuals have showed an amazing amount of support in regards to Operation ISIS and have asked how they can contribute to our cause," the group said in its statement.
In a step-by-step guide published on text-sharing website Pastebin, these are the steps Anonymous recommends you take if you are to track down pro-IS Twitter accounts:
1 - Locating an Islamic State Twitter account
If you are new to this locating an Islamic State militant account can prove to be difficult however after locating your first account you will be able to find thousands more following these steps. ISIS militants and their supporters feed off of attention and publicity commonly using Twitter hash tags such as #IslamicState among others. Run a Twitter search using this hash tag and you will find your first Islamic State account. If you are still having difficulty locating an account Twitter search #CtrlSec or #OpISIS
2 - I have located my first Islamic State Twitter account
Now that you have located your first Islamic State Twitter account you will now be able to collect many more and form a vast network of information. With the account you initially located review all of their following and followers collecting Twitter account names as you move forward. When you are collecting account names you must retrieve their Twitter ID by visiting http://gettwitterid.com If you do not collect the account ID they can easily change their account name to evade you as they commonly do once detected. As you are collecting Islamic State Twitter accounts check each bio and their tweets for website URLS and log the information. With the data you have compiled visit http://pastebin.com and publish a paste of your findings.
3 - I have a list of Islamic State Twitter accounts and URLS
Now that you have collected this information you can take action against them by reporting them to Anonymous, authorities and Twitter. If your paste link contains Islamic State Twitter accounts you can tweet your paste making sure to use the hash tag #CtrlSec so the corresponding operatives can collect your link and terminate the accounts. If your paste link contains Islamic State website URLS tweet them using the hash tag #GhostSec so their operatives can collect intelligence and disable the websites. If you have concerns for your personal safety you can alternatively email us with your information at ghostsec@riseup.net using a anonymous mailer service such as http://anonymousemail.me
Largest endeavour in history of Anonymous
To say that these instructions are rather simplistic is somewhat of an understatement and one of the biggest problems in trying to crowdsource the identity of real accounts spreading IS propaganda is that you are likely to get as many false results as positive ones.
This was a problem encountered by the person who collated the list of over 25,000 Twitter accounts in March, with a small but significant proportion of the list found to be accounts which were not associated with IS.
Anonymous has claimed that the OpIsis campaign has become "the largest endeavour in the history of Anonymous" and there is no doubt that the group has succeeded in drawing the attention of the world to the size of the online presence of Islamic State.
Twitter has so far refused to comment on the publication of lists of this type, and governments and authorities have so far proven to be completely ill-equipped to tackle the issue - to the point where Emerson Brooking, a research associate at the Council on Foreign Relations, has suggested the US government team up with Anonymous to fight IS online.
© Copyright IBTimes 2023. All rights reserved.