A list of more than 25,000 Twitter accounts associated with Islamic State (Isis) compiled using an autonomous computer program has been released online.
The list forms part of a campaign to stem the terrorist organisation's use of social media as a propaganda tool and aligns with campaigns such as #OpIsis, undertaken by hacktivist collectives like Anonymous and its affiliates GhostSec and CtrlSec.
The database's creator, a professional programmer, has chosen to keep his identity secret but claims not to be part of any such group.
The live database, shown exclusively to IBTimes UK by cyber counter-terrorist activist XRSone, is tracking around 25,000 accounts with links to IS. When it was seen on 30 March, 10,408 of the accounts were active and the rest had been suspended.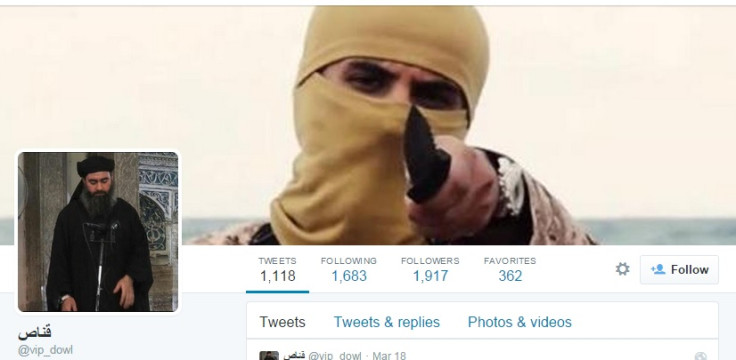 Due to the size of the list, it has not been possible to verify whether all accounts have terrorist links, though more than 90% of a sample analysed by IBTimes UK appeared to feature radical views or post content of an extremist nature.
XRSone was previously involved in the release of a list of 9,200 Twitter accounts associated with IS, which were released earlier in March.
"After the XRSone campaign someone not tied to any hacking group approached me with a private database of usernames," XRSone told IBTimes UK. "This database is autonomous and created by a single guy who just wants to do the right thing.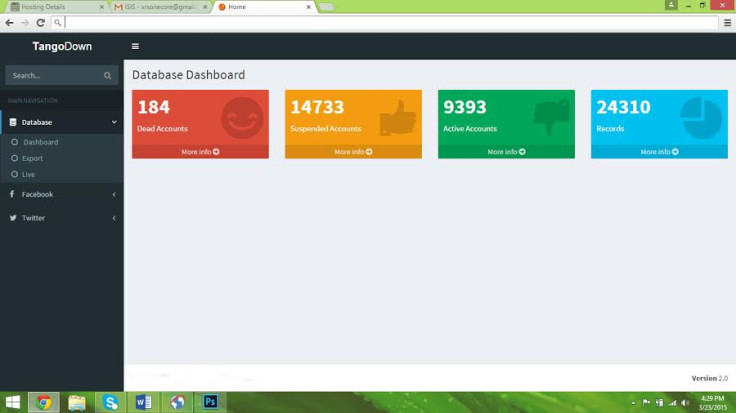 "It's tracking 25,000 accounts on its own. There is so much information within it I had to reach out to have someone who can read Arabic verify accounts for me. This is probably as big as it gets and it proves if one person can do it, the government or Twitter certainly can.
"This database was programmed to include tools for mining Isis data. It's a social media ear machine. Nothing illegal was done to create it, it's amazing. Literally anyone could have done this."
Today I am releasing a list of 25,000 Twitter usernames belonging to Isis militants and supporters. I would like to ask each one of you to stop what you're doing and take a few minutes to actually view some of these accounts. Every word, every image and video is designed to inspire hate. Every gender, race, religion, creed, and sexual orientation is mocked and demoralized. Looking through these accounts you will see complete disregard for human life. There are no civil liberties or freedom, there is no justice. Isis is waging a digital war, this war is not fought with bullets or won with air strikes. This war uses the corruption of ideals for ammunition and the fundamental rights every human being deserves to be afforded are its casualties. This list provides insight into what is essentially the largest social media marketing campaign ever launched. The target audience is individuals with an unstable ideology, the product is depravity. I simply do not care if the government would like these accounts for intelligence and I most certainly do not care about Isis's freedom of speech and expression. These accounts should be taken down and until they are I will continue to make the world aware that they exist.

XRSone on Medium
The live database was created using Twitter's own API for developers and it is hoped its creation will raise awareness of the issue of IS using the micro-blogging platform as a tool for radicalising individuals and recruiting them to its cause.
"Twitter needs to develop its own database with its own analytics software and data mining tools in order to combat this problem," XRSone said. "If this guy could create this by himself, what could they do?"
IBTimes UK has asked Twitter for a comment but is yet to receive a response. The company has refused to comment on similar lists released in the past.