Pro-Anorexia Websites and Forums on the Rise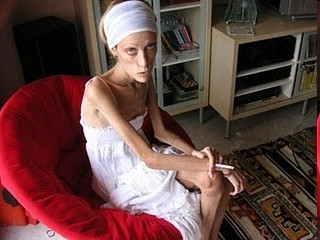 Isabelle Caro, who became the 'face' of anorexia after appearing in an advertising campaign, died in 2010 at the age of 28.
Isabelle Caro
Websites promoting anorexia and other eating disorders are on the rise, a study by university researchers has found.
Pro-ana and pro-ed (eating disorder) websites, which encourage people with mental health problems such as anorexia and bulimia to embrace their conditions, have been around since the 1990s but are showing signs of becoming more prevalent, said the researchers.
Research by Emma Bond, from University Campus Suffolk, examined 126 pro-ed websites and online communities and noted a rise in the number of forums and blogs that provide help and advice for people with eating disorders.
She found these websites with ease by conducting an online search for pro-ana, pro-ed or pro-anorexia.
The report said: "In order to understand the risk, it is essential to understand how people with eating disorders seek and strive for perfection. Their idea of perfection is based on a desire for thinness and this disordered viewpoint becomes normalised through the viewing of images and engaging with other eating disordered people in online environments.
"Through the repeated and continued exposure to extreme dieting advice and discussions their already poor self-esteem and self-confidence are lowered further.
"The online spaces can be competitive and further encourage harmful behaviours. Cyberbullying is frequent and users are sometimes targeted for pornography but it is the feeling of belonging to and identifying with the group that reinforces an eating disordered self-identity, especially as people with an eating disorder are often isolated and stigmatised in the offline world."
Exactly how many people in the UK suffer from eating disorders is not known, but figures suggest that 1.6 million people suffer from these diseases across the country.
Pro-ed websites often offer low-calorie diets of between 400-500 calories per day, encouragement, competitions, ideas for hiding symptoms and buddy matching - where the website sets sufferers up with a friend to help them lose weight.
One website said that in order to resist binging and temptation, people should full up on diet soda, green tea and coffee: "Drink so much of the stuff you are almost gonna puke your guts out," it said.
It also tried to ease people's concerns over hair loss by suggesting vitamins - one of its 'commandments' is "being think is more important than being healthy".
Others advise cigarettes and diet pills. Most also have a section of 'Thinspiration', where pictures of thin celebrities, such as Kristen Stewart and Lindsay Lohan, are uploaded. Others have 'reverse-thinsperation', showing pictures of obesity.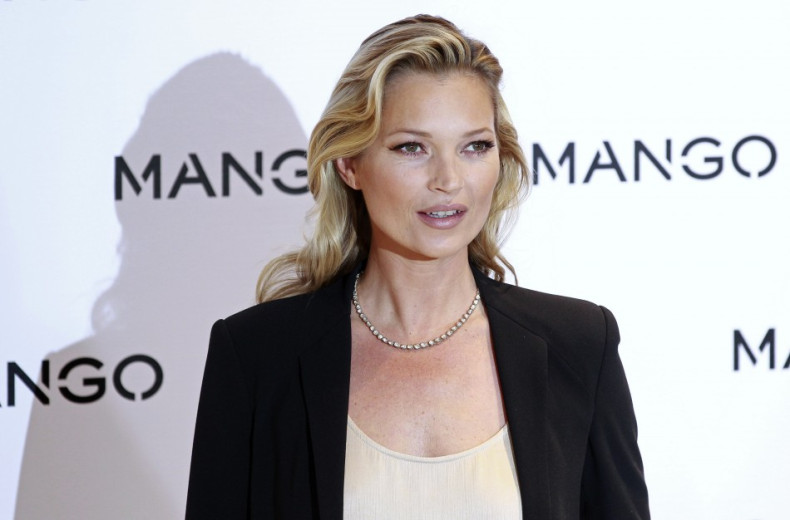 The report, Virtually Anorexic - Where's the Harm?, found that most of the 126 sites looked at were created by people suffering from eating disorders and that they were accessed by 537,964 people between October 2006 and September 2007.
Bond said that the findings of the report are disturbing, and recommends that greater education is needed at home, in schools and universities about the dangers of these sites, without promoting their presence.
She said: "Eating disorders are not going away, if anything they are becoming more common. We need to alert people to the dangers of harmful content on the internet. Everyone needs to understand better the risks online and the harm that eating disorders can do to young people."
Will Gardner, chief executive officer of Childnet International, which funded the study in part, said: "This report sheds light by providing a snapshot into the world of pro-ana and pro-ed sites and online environments, which coupled with a review of other research in this area, provides a timely and useful tool for policy makers, health professionals and educators.
"It is crucial that we educate and empower health professionals to recognise and respond to these online risks and behaviours, particularly as a significant number of sites are developed by under-18s with eating disorders and the popularity of user-generated images may have a long-term impact on those who upload this content.
"As highlighted by the EU Kids Online project, 10 percent of 11-16-year-olds had been exposed to pro-eating disorder content, which demonstrates the need to develop online resilience in all young people and foster a critical approach to visual images."