In a historic vote, Saudi Arabia's advisory council has ruled that women are now allowed to issue fatwas (Islamic legal pronouncements).
The move comes just days after a royal decree lifted a ban on women driving in the kingdom. This has been hailed as a landmark ruling as it ends 45 years of only men being allowed to issue the legal pronouncements.
The Shura council approved the decision by 107 votes, at its 49th meeting on Friday (29 September). It called on the General Presidency of Scholarly Research and Ifta, the governmental body authorised to issue fatwas, to open independent sections for women.
Female members of the council had been calling for a vote since March, demanding that the council allow female muftis, expounders of sharia law, to issue fatwas.
The decision was welcomed by Islamic law specialists.
Saad Al-Quwaie, Professor of Juristic Policy at the Naif College for National Security, told Al Hayat newspaper that involving women in Islamic jurisprudence and getting them to participate in scientific activities had always been one of the key issues in the kingdom.
"Confirming the work of women in the General Presidency of Scholarly Research and Ifta is an important requirement of Islamic law and jurisprudence. It is governed by the rule of warding off evils takes precedence over bringing benefits for the sake of gender balance, without forgetting that each one has its own role," he said, as quoted by Arab News.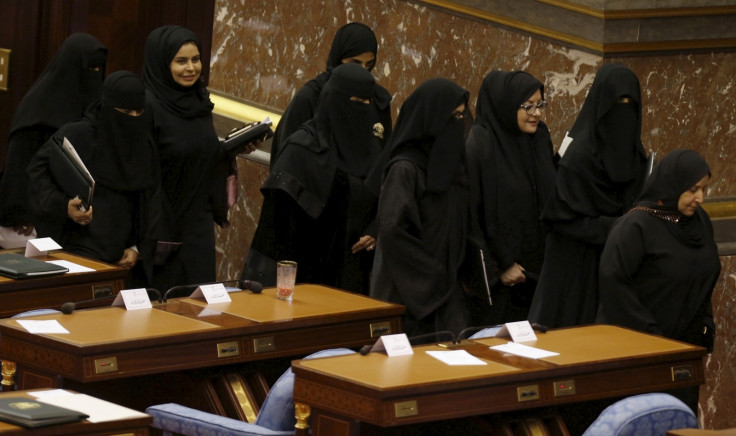 A Sharia law expert named only as Al-Bishi said that women play a key role in Islamic communities and that allowing them to make legal pronouncements would benefit society.
"This recommendation coincides with the Kingdom's comprehensive renaissance in the fields of social, economic, political, scientific and juristic," he said.
The Shura council's ruling is the second landmark announcement in Saudi Arabia this week. King Salman issued a decree allowing women to be given driving licenses on Tuesday (26 September).
Many Saudis welcomed the decision, describing it as a major milestone for the country, but other more conservative citizens expressed confusion and anger at the reversal of the ban, which has received the backing of prominent clerics for decades.
One man was arrested after threatening to "burn" female drivers. He was detained after a video emerged in which he said "I swear to God, any woman whose car breaks down - I will burn her and her car."
–