Ansbach attack: German MPs call for failed asylum seekers to be deported more quickly
More than 200,000 failed asylum seekers remain in country, said homeland security expert.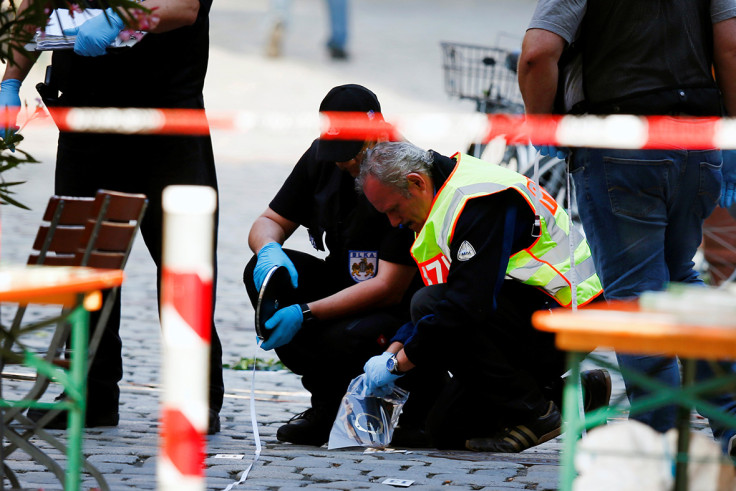 German MPs have called for failed asylum seekers to be deported more quickly, following the suicide bombing in Ansbach in which 15 people were injured.
Armin Schuster, the Christian Democrats homeland security expert in the Bundestag, told the Stuttgarter Zeitung that Germany had failed to deport more than 200,000 people whose applications for asylum had been rejected.
Authorities said that the 27-year-old Syrian responsible for Sunday night's attack, Mohammed Daleel, had his application for asylum refused in 2014, and was to be deported to Bulgaria. Investigators said on Monday that in videos found on his mobile phone the man had pledged allegiance to Islamic State (Isis).
In the interview, Schuster said that the Federal Office for Migration was overworked, and expressed doubt over its capacity to check applicants' claims about their countries of origin and backgrounds.
Some asylum seekers "could get the impression they could get away with anything,"said Schuster.
His claims were backed by the opposition Social Democrat Party, whose domestic policy spokesman, Burkhard Lischka, who said that "we have to be better at enforcement" and that "asylum seekers or refugees who are rejected have to leave Germany."
The Ansbach attack was the third violent attack by refugees in Germany in the space of a week, with an Afghan asylum seeker from seriously injuring two people on a train near Wuerzberg in a knife and axe attack, and a Syrian refugee murdering a Polish woman with a machete in Reutlingen on Saturday.
The train attacker pledged allegiance to Islamic State (Daesh) in a video. Police said the Reutlingen attack was not terror related.
Federal Interior Minister Thomas de Maiziere said no decisions on changing asylum or deportation rules would be made until investigations into the recent attacks had been concluded.
"Of course I would and will initiate appropriate amendments if they are necessary or if I think they are necessary, but only then," he said, as quoted by Reuters.
© Copyright IBTimes 2023. All rights reserved.