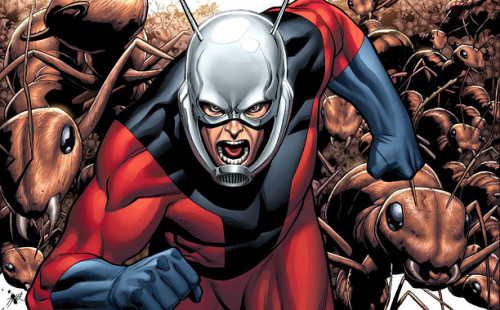 Bug-eyed Marvel superhero adventure Ant-Man will now be released on 17 July 2015, the date left vacated by Batman Vs Superman.
Warner Bros' Man of Steel follow-up was recently delayed until 6 May 2016.
Shaun of the Dead's Edgar Wright has written the script for Ant-Man and will also direct for Marvel Studios. Paul Rudd and Michael Douglas are on board to star as Scott Lang and Hank Pym respectively.
It is believed that the plot will follow Rudd's Lang as he attempts to steal the powers and suit of original Ant-Man Hank Pym for the purposes of a bank robbery to help is sick daughter.
Rashida Jones has also been tipped to play love interest Janet van Dyne, aka The Wasp.
As for Batman Vs Superman, the film's delay is reportedly due to an injury sustained by its star Ben Affleck. With Affleck playing the Dark Knight himself, production has had to be delayed until later this year.
Henry Cavill will return as Superman alongside Fast & Furious star Gal Godot as Wonder Woman, leading to suggestions that the delay may in part be so the film can be re-jigged into becoming a full-on Justice League movie.
Warner Bros have wanted a Justice League movie from the second Marvel announced they were to bring The Avengers to the silver screen, however many fans feel they're rushing plans.
Batman, Superman and Wonder Woman are already confirmed for the film, and rumours have suggested that fellow Justice League members Aquaman and Green Lantern could join them.