He's worth an estimated £62m (€69.7m), and Ant McPartlin is reportedly offering wife Lisa a £31m payout to avoid a messy court battle amid their divorce.
The 42-year-old I'm A Celebrity host is prepared to part with half his fortune so that he can end the 11-year marriage amicably, The Sun reports.
McPartlin is said to be divorcing Armstrong, 41, who he started dating 23 years ago, over his own health concerns and drug addiction battle.
A source told the publication: "It's a huge amount but he wants Lisa to be financially and emotionally supported.
"He still views her as a best friend and wants them both to be able to walk away from the marriage positively.
"He is happy to give Lisa 50% in the divorce if that is what is agreed by their lawyers.
A source close to make-up artist Armstrong revealed: "She is not motivated by money and doesn't want a fight. But this was a real shock to her so she's not going to rush things either."
The ITV host, who made his fortune with Declan Donnelly by his side, officially announced that he was ending his marriage to Armstrong.
Armstrong refused to put her name to the announcement on Sunday, with McPartlin releasing the statement: "Ant is very sad to announce that, after 11 years, he is ending his marriage to Lisa McPartlin."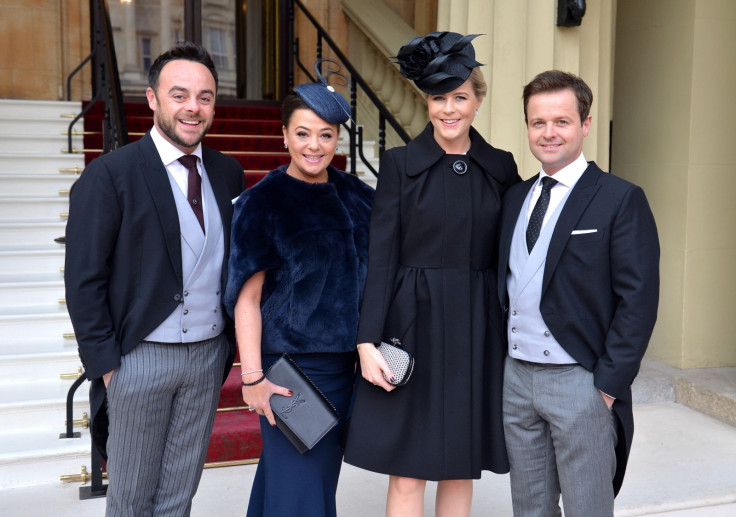 A source also told the Mail: "The marriage is over, at least as far as Ant is concerned. He has checked out, but she has been hanging on. Lisa has invested her whole life in him and hero-worships him. She doesn't want it to be over.
"He is her life, and she doesn't want anyone but him, but he is ready to make a fresh start."
Armstrong has tried hard to hang onto the marriage since last summer, standing by McPartlin when he checked into rehab, and has kept her wedding ring on. She even corrected a Twitter follower who observed last year that they were "estranged".
She has since accepted that the marriage is over and has hired legal heavyweights Harbottle and Lewis to represent her in the divorce.