Ant McPartlin has confirmed that he and his wife are to divorce after 11 years of marriage.
A spokesperson for the I'm A Celebrity presenter released a statement to The Sun on Sunday announcing the sad news.
The statement read: "In response to the recent speculation in the media, Ant is very sad to announce that, after 11 years, he is ending his marriage to Lisa McPartlin.
"Ant asks for privacy at this difficult time, for both himself, Lisa and their immediate families. No further statement will be made."
The former couple had been together for 23 years having first met on the Smash Hits tour in Newcastle in 1994 when he was 18 and Lisa then 17, was performing with teen pop group Deuce.
The relationship had reportedly been under strain after the 42-year-old TV star entered rehab for addiction to prescription drugs and alcohol last summer. After leaving rehab in August he moved into a £1.6 million rented house close to the £6 million marital home he had shared with Lisa.
A source close to the ITV star said the pair had tried hard to mend the relationship but in the end Ant made the decision to end the marriage.
"This was a tough decision for Ant but he has to do the right thing for his health," the source said. "It hasn't happened overnight. They've been having problems for ages.
"The marriage has effectively been struggling for eight months. He's given it a good go. They've met up and spoken about it a number of times and this is the decision he has made.
"They are getting divorced. He is obviously really upset about it."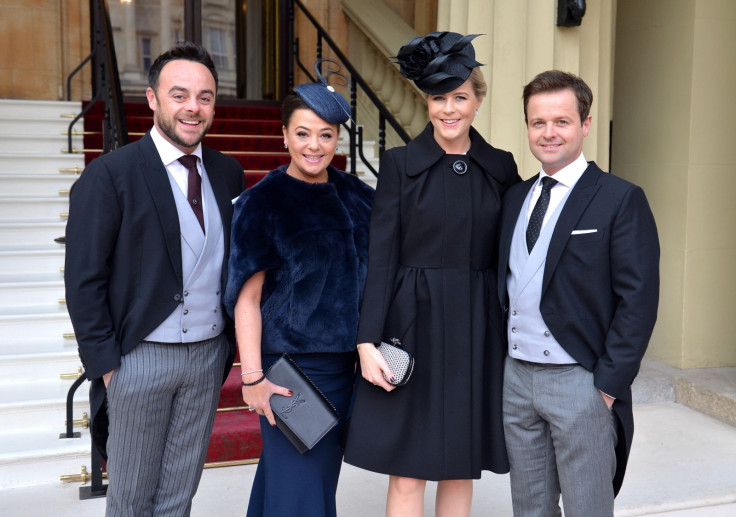 The source added that despite the split the former couple remain good friends and continues to be concerned for Lisa's well-being.
"Ant's big concern in the whole thing is Lisa and making it as easy as possible for her. He will obviously look after her in the settlement. There is no doubt about that.
"He wants it to be amicable and friendly. Ant and Lisa have been together for over 20 years and married for 11. They're best friends. She's always stood by him and been supportive.
"The fact they're divorcing is no reflection on her."
Ant, who with his best friend and TV partner Declan Donnelly hosts Saturday Night Takeaway and Britain's Got Talent, is estimated to be worth £62 million.