It was all too good to be true.
One half of the British nation's best-loved presenting duo, Ant McPartlin, has checked into a £6k-a-week rehab for painkiller and alcohol addiction after two seamless decades in the public eye.
Known for his light-hearted humour and partner in crime Declan Donnelly, the 41-year-old entertainer hasn't put a foot wrong or cracked under the pressures of fame and his £61m wealth, until now.
Despite looking a little heavier and embracing facial hair for the first time, nothing seemed unusual about McPartlin's behaviour in recent months as he cackled at hilarious Britain's Got Talent acts and beamed on the steps of Buckingham Palace to collect his OBE in January.
But like many celebrities, behind the snazzy morning suit, wide sparkling smile and unwavering professionalism, McPartlin was battling his inner most demons.
The Sun on Sunday reported that McPartlin has gone through a "difficult time" after his problems began with a knee injury that didn't heal properly, leaving him in pain.
Unlike most physical health issues, depression, anxiety and addiction can be masked to the point where your nearest and dearest haven't got a clue about the pain you're enduring.
Even Donnelly – who McPartlin has been best friends with since they met on BBC1's Byker Grove – was unaware of the extent of his dependency on alcohol and prescription drugs, which has been creeping up on him since 2015.
McPartlin – who has been married to make-up artist Lisa Armstrong since 2006 – would continue drinking after nights at the pub with Donnelly and increasingly relied on painkillers he had been prescribed, including tramadol.
Tramadol, an incredibly strong opioid, comes with common side effects including agitation, nervousness, anxiety, hallucinations and fast heart rate among others.
As a result of the substance abuse, McPartlin suffered insomnia and experienced hallucinations until he was driven to the edge and broke down in front of Armstrong after two years of suffering in silence. Donnelly was quickly called round to help on Friday night (16 June).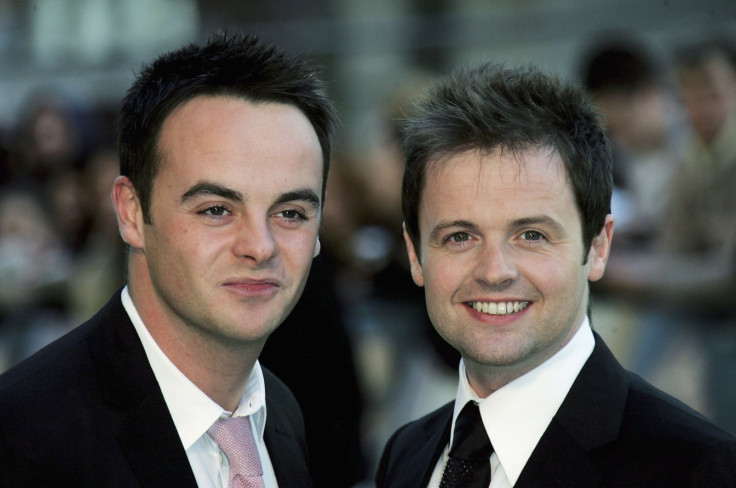 Following the announcement that McPartlin would be going into rehab to recover, Donnelly tweeted from their joint Twitter account: "Thank you for all the kind messages and well wishes for the big fella. He will be touched. Your support is, as ever, much appreciated. DD xx".
The pair's 6.59m followers flooded the social media platform with messages of support, with one person declaring: "Growing up in the lime light has its pressure's. He's only human, at least he's took the first step & faced it head on, all the best Ant x".
This comment is especially poignant since so many child or teen stars experience mental health problems in later life. Macaulay Culkin, Britney Spears, Winona Ryder and Amanda Bynes are just a few famous people that have succumbed to the pressures and strains of fame.
Jim Carrey once famously said: "I think everybody should get rich and famous and do everything they ever dreamed of so they can see that it's not the answer."
No matter how rich, how famous or how happy someone appears to be, it doesn't protect them from mental health issues, including addiction.
In the wake of his announcement, NHS Million tweeted: "The bravery of Ant McPartlin shows how mental health issues can affect anyone - pls make sure the people in your life know it's ok to talk".
McPartlin also said: "I've spoken out because I think it's important that people ask for help if they're going through a rough time and get the proper treatment to help their recovery."
The Samaritans helpline is available 24 hours a day, 365 days a year, for people who want to talk in confidence. Call 116 123 (free).
If you've had thoughts of self-harming or are feeling suicidal, contact someone you can trust immediately, such as your GP, or a friend or relative.