ITV will continue to stand by Ant & Dec star Anthony McPartlin as he attends a rehabilitation clinic to receive treatment for depression, which left him reliant on alcohol and prescription drugs.
McPartlin, 41, along with his co-host Declan Donnelly, present an array of entertainment shows on ITV, including Britain's Got Talent and Saturday Night Takeaway. The TV network have reportedly vowed to champion McPartlin's recovery and await his return.
A source told The Sun: "The feeling amongst senior executives is that Ant has been very brave to admit this. He's got our total backing and he knows he can take as much time as he needs. If there's anything we can do to support him in getting better then of course he only needs to ask – he's a huge part of the ITV family and that isn't going to change."
The insider continued: "He has many friends here who are right behind him, and hope to see him out of rehab and on the mend as soon as possible. Those close to him are very impressed by how open and honest he has been about his issues – it can't have been easy for him and it took real courage."
In a heartfelt message to fans on 18 June, McPartlin apologised for "letting people down" while thanking his wife, Lisa Armstrong, family and close friends for "helping [him] through this really difficult time". The TV star added: "I've spoken out because I think it's important that people ask for help if they're going through a rough time and get the proper treatment to help their recovery."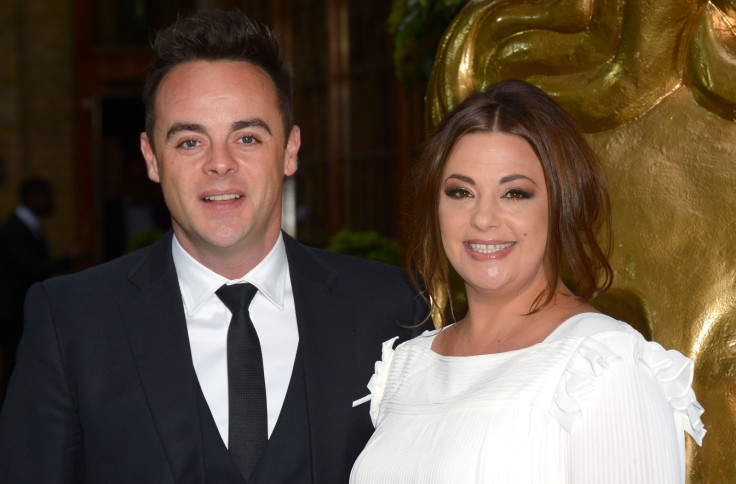 As well as the alcohol abuse, reports claim McPartlin developed an addiction to the painkiller Tramadol after undergoing a "botched" knee operation two years ago. The presenter was reportedly left in a lot of pain but put on a brave face as he continued with his hectic work commitments.
McPartlin's partner-in-presenting, Donnelly, also thanked fans for their support, tweeting: "Thank you for all the kind messages and well wishes for the big fella. He will be touched. Your support is, as ever, much appreciated."
It is said the Newcastle-native has been denied contact with the outside world, including his wife, so the recovery process can begin without any distractions at the rehab clinic.
Reiterating their message of support, an ITV spokesperson added: "We're sending Ant all of our best wishes for a speedy recovery."