Tyson Fury warned he could be stripped of his boxing licence after cocaine confession
Fury revealed his drug use during a candid magazine interview.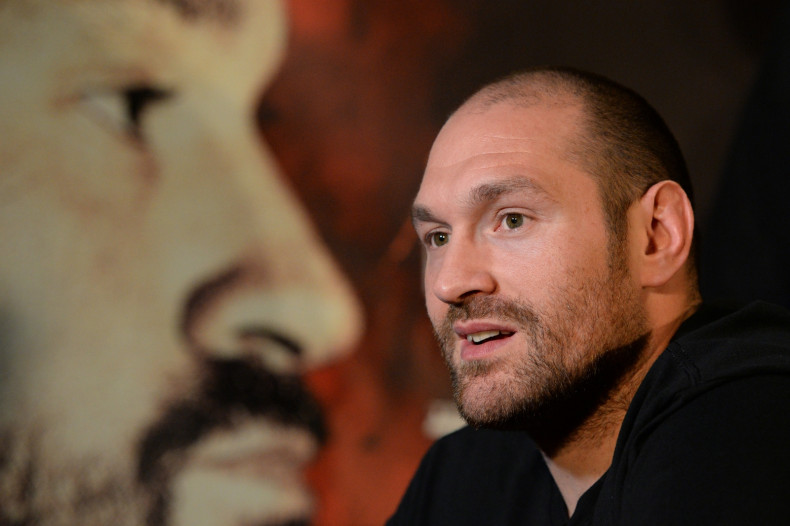 Heavyweight champion Tyson Fury has been warned he could lose his licence to fight after admitting to taking cocaine. The unbeaten 28-year-old revealed his drug use during a candid magazine interview, in which he also confessed he was suffering with depression.
Robert Smith, the general secretary of the British Boxing Board of Control (BBBofC), has cautioned Fury that he faces losing the right to fight in Britain in light of his admission. Smith said cocaine use is "against the law" and suggested Fury could be stripped of his licence after a scheduled meeting of the BBBofC on 12 October.
"We deal with the licence, so in theory, if we were to suspend him they would have no choice but to strip him because he can't defend them, can he?" Smith told the BBC. "You can't just take a man's licence away, without taking the proper procedures, if we decide that's the right thing to do."
During his lengthy interview with Rolling Stone magazine, Fury revealed he is receiving professional help for his mental health problems. The world champion – who is a member of the traveller community – also claimed there has been a "witch hunt" against him after he dethroned Wladimir Klitschko last November.
"It's been a witch hunt ever since I won that world title. Ever since I got a bit of fame for doing good there's been a witch-hunt on me because of my background, because of who I am and what I do, there's hatred for travellers and gypsies around the world. Especially in the United Kingdom," Fury said.
"I've done lots of cocaine. Lots of it. Why shouldn't I take cocaine? It's my life, I can do what I want. Yeah I have done cocaine. Plenty of people have done cocaine as well. What the f**k has that got to do with anything? That ain't a performance-enhancing drug."
Since beating Klitschko in Dusselfdorf, Germany, Fury has twice cancelled rematches against the former champion, citing an ankle injury and mental health problems as his reasons. This week, Fury admitted he has not trained in the boxing gym for months because of his ongoing mental health problems.
"I've not been in a gym for months. I've not been training. I've been going through depression," Fury shared. "I just don't want to live anymore, if you know what I'm saying. I've had total enough of it. They've forced me to the breaking edge. Never mind cocaine. I just didn't care. I don't want to live any more. So cocaine is a little minor thing compared to not wanting to live anymore."