Peter Fury has warned Anthony Joshua not to take Joseph Parker lightly as he will not make it an easy fight for the Briton.
Joshua will face Parker in a title unification fight in Cardiff on 31 March with the winner walking away with the WBA, IBF, IBO and WBO heavyweight titles.
The New Zealander is the betting underdog for the bout, but having formerly trained another underdog to a heavyweight title upset in his nephew Tyson Fury, Peter believes Parker has all the tools to make it a "tough" fight for Joshua and send shock waves across the boxing world with a win.
"He sure has [the tools to cause Joshua problems], he's tough," Fury told iFL TV via Stuff.co.nz.
"They may feel they can walk through Joseph Parker but Joseph Parker has some punch power himself. So, it's going to be interesting. I don't see it being a walk in the park, this fight."
On the other hand, Fury believes an upset will not be likely if Parker allows "AJ" to unload strikes or rushes him without respect for his power, with Joshua having knocked out every single opponent in his 20 wins.
"If Parker makes a mistake, if he's silly enough to sit on the ropes and let Joshua offload, he will probably get stopped," Fury explained. "If he goes rushing into Joshua, gets carried away and makes mistakes, he will probably get stopped.
"When you are looking at a unit like Joshua, he has got to be treated with the height of respect and he has got to be boxed properly because he has got the power to take you out. That's what his forte is, planting his feet and taking you out. He's an exciting big heavyweight but he's vulnerable at the same time."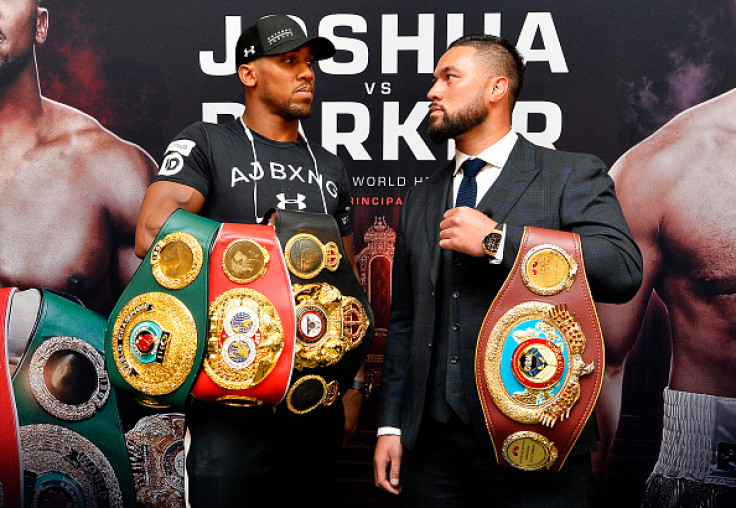 Fury's sentiments are echoed by Parker's trainer Kevin Barry, who earlier this month, claimed movement and offence will be key if the 26-year-old wants to leave Cardiff with all the belts.
"I need a lot of movement from Joseph, I need the Joseph Parker that shows hand speed and foot speed," Barry stated. "I need the Joseph Parker that not only moves backwards well, but attacks.
"We are going to do a few things in this fight that we haven't seen from Joseph Parker's last few fights. If we stand back and let Joshua measure the distance with his jab, and keeps Joe on the outside, it will be a difficult night for us. We need to pick our moments to attack and give a lot of movement."