Anthony Joshua 'would have knocked out a prime Mike Tyson' claims former heavyweight champion
Joshua is currently unbeaten and has knocked out all 19 of his opponents so far.
Tyson was known for his knockouts, having finished 44 out of his 50 wins.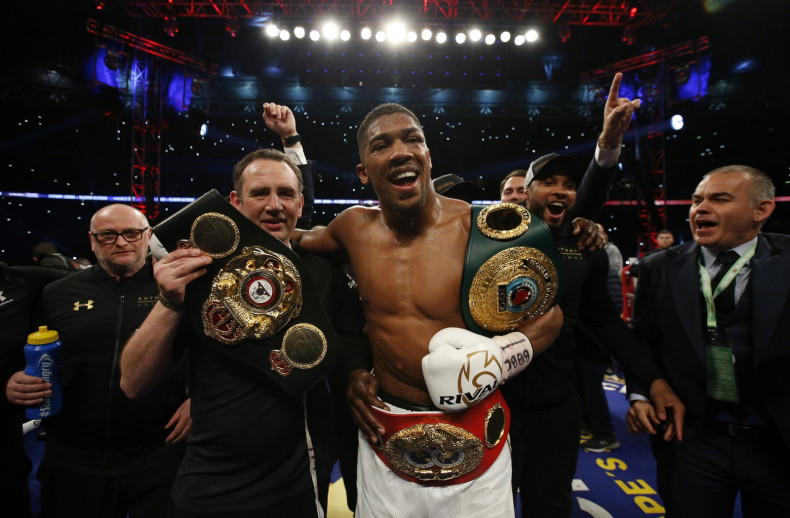 Former heavyweight champion Larry Holmes believes Anthony Joshua would have been able to knock out Mike Tyson in his prime.
Tyson (50-6-2 record in boxing, 44 knockouts) is regarded as arguably the greatest "fighter" in boxing, gaining notoriety for his early knockout wins and intimidating demeanour.
"Iron Mike" was also a heavyweight champion from 1986 to 1990, a period generally regarded by the combat world as his prime years, before his first-ever defeat at the hands of Buster Douglas.
Holmes was one of Tyson's victims in 1988 as he was knocked out in the fourth round of their title fight in New Jersey.
However, Holmes believes Joshua (19-0 record in boxing) would have been able to knock out "The Baddest Man on the Planet" in his prime.
"If he fought a guy like Mike Tyson, he'd win," Holmes said, as quoted by The Express. "He would have knocked out a prime Mike Tyson. There's no reckon about it.
"Mike Tyson went down low and then came up and tried to throw roundhouses. But Joshua would just hit him with a straight right hand on the side of his damn chin and Mike wouldn't get up.
"He never fought anyone who was coming up and trying to make their way in the sport. He just went in there – bang, bang, bang and knocked everyone out. That's how he got the reputation as a puncher.
"I'm not taking anything away from Mike Tyson – he kicked my a**. But I was out for two years, I had quit boxing, I hadn't done anything for two years apart from sing with the band and travel."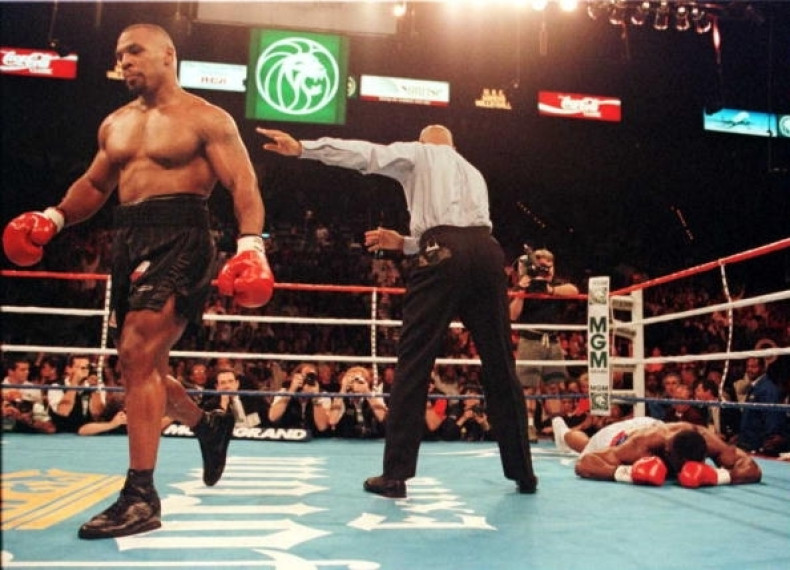 Holmes, who recently also claimed that the Briton had the potential to become "one of the greatest fighters of all time", also warned Joshua against overtraining for his title defence.
The 28-year-old will defend his IBF, WBA (Super) and IBO heavyweight titles against short-notice opponent Carlos Takam on 28 October in Cardiff.
"If you run too much, lift weights too much or box too much, you can overtrain," Holmes added. "You've got to take it round-by-round and take your days off."