IBF, WBA (Super) and IBO heavyweight champion Anthony Joshua believes Saul "Canelo" Alvarez is the best boxer in the world today.
Canelo (49-1-2 record in boxing) is already one of the most experienced top tier fighters in the world, having won three world titles in two different weight classes at just 27 years of age.
With notable wins over the likes of Amir Khan, James Kirkland, Shane Mosley and Julio Cesar Chavez Jr, he is rightfully on the pound-for-pound lists of many ranking bodies.
But despite the presence of the likes of Gennady Golovkin, Terrence Crawford and previously, Andre Ward until his retirement, Joshua ranks Canelo as the top dog in boxing: "Canelo — Canelo is my guy," Joshua replied when asked who he considered was the best boxer in the world, as quoted on Business Insider.
In what was arguably the biggest fight of his career, there was controversy when Canelo fought Golovkin (37-0-1 record in boxing) in their middleweight title fight in September.
Many in the combat world had the Kazakh edging the bout as the fight went the distance, however, Canelo was able to come away with a split-decision draw, with one of the judges bizarrely scoring a 118-110 scorecard in favour of the latter.
Despite the decision of the judges marring what was one of the best fights in recent history and in a way, downplaying the Mexican's performance, Joshua praised him for his display against Golovkin.
The Briton was notably impressed with how Canelo avoided the 35-year-old's knockout power and became just the second fighter not to be finished by "GGG".
"Golovkin has got explosive hands, power in both hands," Joshua added. "He [Canelo] was moving out the way, taking them [punches] on the gloves."
"And normally they cause a lot of effect on other opponents but Canelo found a way to dismantle what he was trying to do."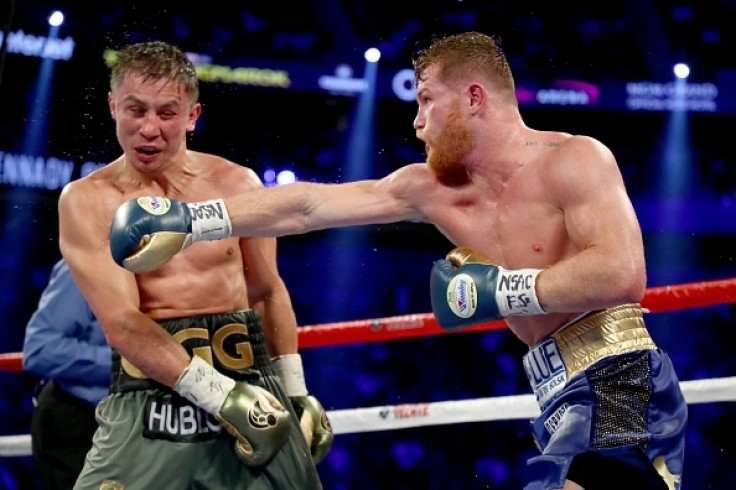 While Canelo's only loss in professional boxing came at the hands of Floyd Mayweather back in their light middleweight title fight in 2013, Joshua believes the Guadalajara native has improved heaps and bounds since that setback.
"If you look at Canelo... he's only 27, still young," he explained. "At training, in every camp, he's added something new. In all sports, some athletes get stuck in a routine and the people around them aren't adding new routines or new structure to the training camps."
"Canelo has added head movement, rolling, slipping. And I saw all that come into play when he fought Khan and when he fought Golovkin. He has really improved since the Mayweather fight. He's phenomenal."