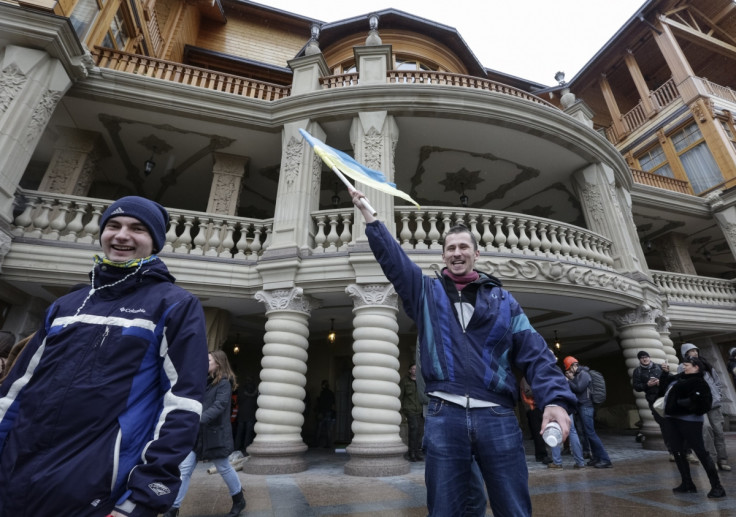 Anti-government protesters have stormed the palatial residence of their fugitive President Viktor Yanukovich.
The luxury estate was reduced to a tourist attraction as it was besieged by ordinary Ukranians who looked on in wide-eyed wonder and disbelief at the shameless display of opulence and excess in the ousted President's home.
Hidden away in Mezhyhirya, an hours drive from Kiev, the private retreat has been closed off to the public for nearly a decade during Yanukovich's presidency.
Set in 140-hectares of forest, it includes a golf course, helicopter pad, summer houses and exotic gardens, with Australian and African ostriches, a private zoo, a garage filled with classic sports cars worth millions and a full scale ship converted into a restaurant.
63-year-old Yanukovich spent weekends relaxing in the sprawling estate concealed behind high walls patrolled by up to 3000 security guards.
With security officers abandoning their posts, the local citizens were free to walk straight into the compound in their thousands, for a rare glimpse of the luxury the President had enjoyed, while the average Ukrainian had survived on a salary of less than £300 a month.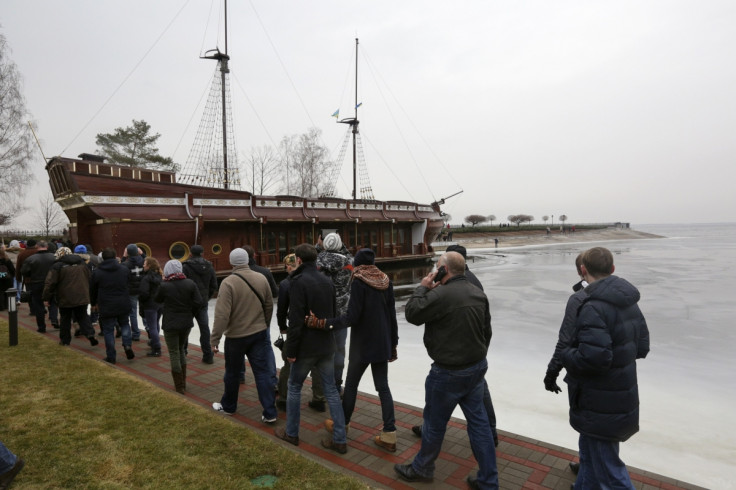 The President had always proclaimed that he was on the side of the poor people of Ukraine, but his opulent home told another story.
"We did not expect anything like this," said Serhiy Remezovsky, who had brought his wife and nine-month old son to witness the scene. "It is really extensive and all done with our money, the money of ordinary people. It really is too much for one person. It's very emotional when you see something like this."
In defiance, protesters played a round of golf on the private golf course, while another sprawled in a bathtub. Others trawled through documents many of which had been burnt.
And people posed with their families for photos that would serve as poignant reminders of the day they took possession of the President's home.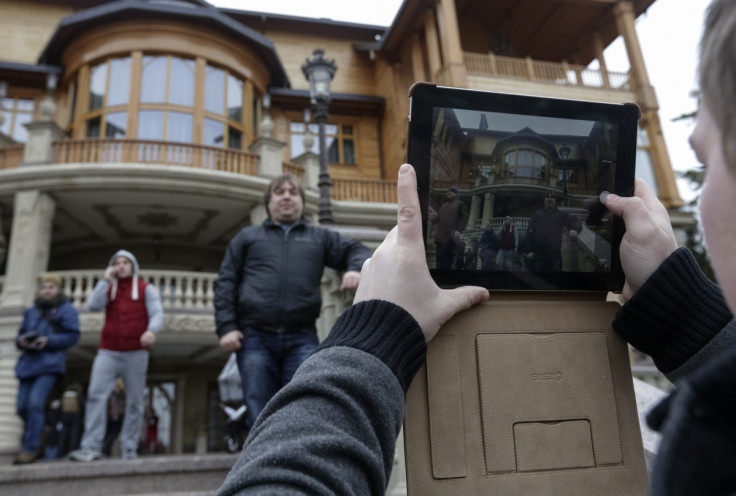 "This is a monument to a tyrant which we want to show the people," said Eduard Leonov, a parliamentary deputy from the far-right nationalist Svoboda party.
Yanukovich fled Kiev earlier today (22 February) after being dismissed by Parliament following three months of violent protests that resulted in the deaths of 82 people.
Earlier, Ukrainian opposition leader and former Prime Minister Yulia Tymoshenko addressed anti-government protestors at Independence Square in Kiev, after being released from a prison hospital where she was incarcerated. She urged them not to abandon their protests even though Parliament had removed him from power.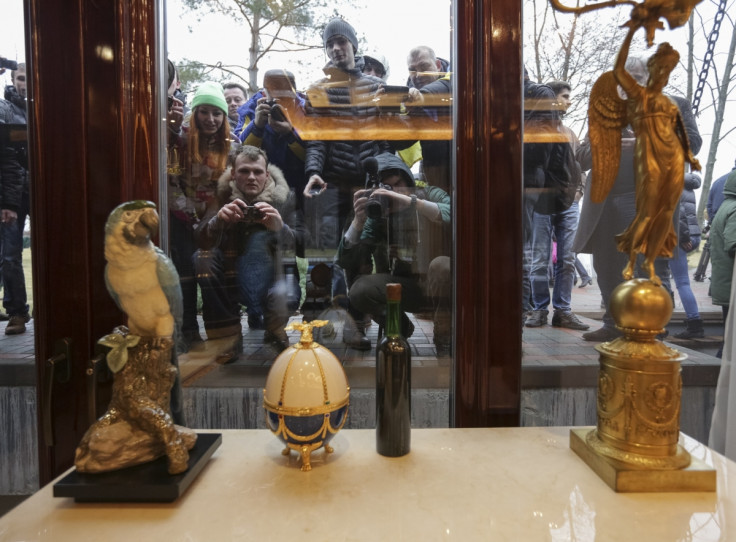 Protesters in the Ukrainian capital claimed full control of the city on Saturday (22 Feb) following the signing of a Western-brokered peace deal aimed at ending the nation's three-month political crisis.
The Ukrainian Parliament has impeached President Viktor Yanukovich, voting to dismiss him, and announcing elections for 25 May.
Yulia Tymoshenko has pledged to stand for President.