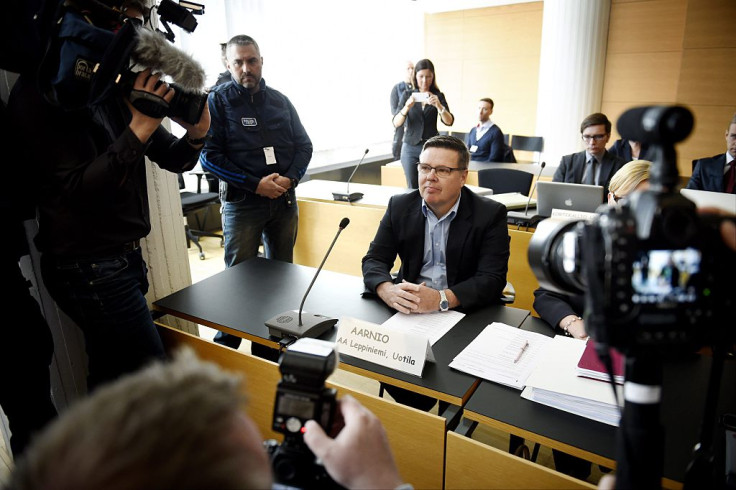 The former chief of Finland's anti-narcotics smuggling police unit has been jailed for 10 years for assisting drug smugglers among other offences.
Jari Aarnio was found to have helped a gang smuggle 800kg (1,764 pounds) of hashish into Finland and sell it between 2011 and 2012. He also threatened a suspect, attempted to prevent his officers investigating the case and tried to conceal the identities of gang members.
He had spent three decades as an anti-drugs police officer, rising to the top of the unit.
The 59-year-old was found guilty of five drugs offences and 17 other crimes, including threatening a suspect.
The court found he had "recklessly" abused his position and endangered the public's trust in the police.
He was also found guilty of fraud charges in September and sentenced to three years in jail in a separate case.
He had denied all charges.
According to Transparency International's corruption index, Finland is the world's second least corrupt country after Denmark.