Anti-Putin Blogger Alexei Navalny Put under House Arrest and Banned from Internet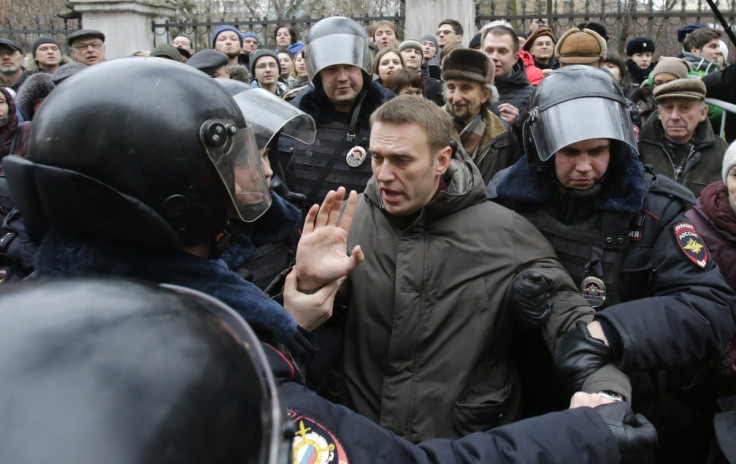 A Russian court has ordered a two-month house arrest for opposition leader and anti-corruption blogger Alexei Navalny.
Navalny was accused of repeatedly travelling outside Moscow in breach of an undertaking not to do so.
The anti-Putin campaigner, who will be banned from using any communication devices and the internet, is serving a five-year suspended sentence for taking part in the embezzlement of 16 million roubles (£300,000) worth of timber from a state-owned company, while working as an adviser for the governor of the region four years ago.
Navalny is already serving seven days in jail after being detained, along with Pussy Riot and hundreds of other demonstrators outside a courthouse where a judge was sentencing eight people convicted of attacking police at a 2012 anti-Putin demo.
The Internet ban means that Navalny will not be able to update his popular LiveJournal anti-corruption blog and the Facebook/Twitter pages.
The activist is also a defendant in an embezzlement and money laundering case, known as the Yves Rocher case.
Navalny insists his legal charges are Kremlin retaliation attacks for his opposition, including the lead on a series of anti-government protests that rocked Putin's rule in 2011 and 2012.
The blogger's latest conviction allows authorities to extend his original suspended sentence and, if he is charged again, convert it to jail time.
© Copyright IBTimes 2023. All rights reserved.