In a TV crossover that nobody saw coming, Antiques Roadshow will film a one-off episode on the set of EastEnders.
The special see Fiona Bruce and her team of experts set up shop outside the soap's infamous Queen Victoria pub as part of the show's 40th anniversary celebration.
They will be looking to value objects brought in by members of the public relating to the world of film, television and music.
Speaking about this unique television event, producer Simon Shaw said: "We tune in quite closely to what our viewers enjoy and watch their feedback, and we know there is a desire for, occasionally, special programmes which focus on one topic."
EastEnders is filmed at Boreham Wood's Elstree Studios, a location synonymous with film and television.
From Indiana Jones films to Star Wars and even the Muppets, its place in entertainment history is undeniable.
Describing' Albert Square set as "the perfect setting to an entertainment special", Shaw assured The Telegraph that they would make sure that the two shows could co-operate harmoniously by alternating filming schedules.
Wanting to encourage those with rare and collectable items to come forward and get involved with the taping, which is planned for next year, he enthused: "I think they're very revealing, these kinds of stories.
"They give people an intimate snapshot of often unpublished tales about how well-known productions have come about."
He continued: "I hope our audience will find them revealing and in a warm and charming way be able to see the kind of stories we will be able to share."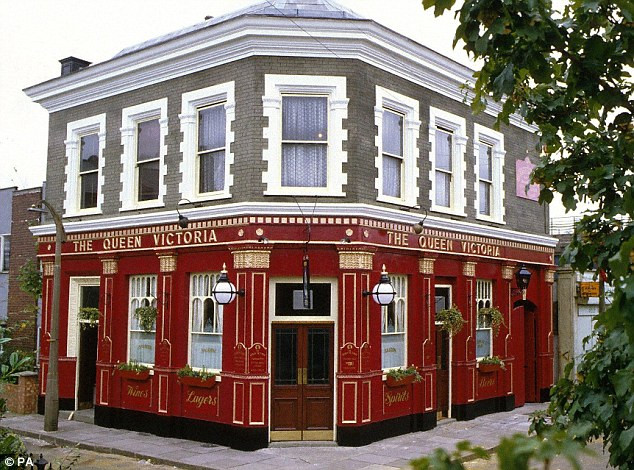 It's not the first time that the BBC staple has zoomed in on popular culture.
Recent shows have included stories about the "day I met the Beatles", as well as items owned or signed by Jimi Hendrix and the Rolling Stones.
They also featured a photograph from a television producer who had worked on the Queen's Christmas speech broadcast, showing a young Prince Charles and Princess Anne playing with the cameras.
The 40th series of the Antiques Roadshow will air in 2017.