Chelsea manager Antonio Conte has revealed that it would be hard for the club to keep Eden Hazard if La Liga giants Real Madrid made an approach.
The Belgian forward has been one of the star players of the Premier League this season having scored 15 league goals, with teammate Cesc Fabregas proclaiming that only Lionel Messi is above him when it comes to ability.
Perennially linked with a move to Madrid, Hazard has only three years left in his contract with the league leaders and Conte says he cannot guarantee the former Lille player staying at Stamford Bridge beyond the summer, especially if the reigning Champions League winners come calling.
"I think that it's impossible for me to take this responsibility," Conte said, as quoted on The Times. "I don't think it's possible, no [keeping Hazard if Madrid make an offer]. But not only for Eden, but for every single player."
"I think, in this situation, the club has the final decision and I can tell you my opinion about the situation but I repeat the club has the final word."
However, the Italian believes the Chelsea number 10 is happy at the club as they close in on a second league title in three years, needing four wins from their remaining five league games, assuming second place Tottenham do not drop any points.
"I think Eden is very happy to stay with us and work with us," Conte added. "I think his family is very happy to stay here and to play for this team, for this club — the fans love him and there are a lot of positive things that bring him to stay here and to try to reach the best with this club, because don't forget the target of this club is to try to win in every competition that you have to play."
"But you know that in football there is also the will of the player."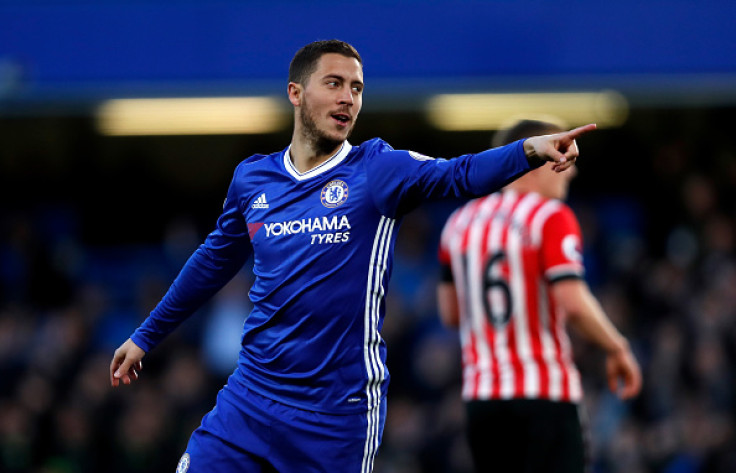 Chelsea travel to Everton on Sunday (30 April).