Antonio Conte cut a relaxed, jovial and mostly confident figure on Thursday (14 July) during his official unveiling and first press conference as Chelsea manager, earning deserved praise for tackling such a daunting event in English that has improved immeasurably in a short space of time, with the apparent aid of lessons no doubt as strenuous as his training sessions.
Although occasionally uncertain and nervous with his answers, as anyone fielding so many questions in a foreign language is entitled to be, he nevertheless emanated an obvious passion and insatiable work ethic that has been so pivotal to his considerable success as both a player and manager with Juventus. Keep in mind that it is just 12 days since the 46-year-old's nearly two-year stint in charge of the Italian national team ended with a gut-wrenching penalty shootout defeat to world champions Germany in the quarter-finals of Euro 2016.
IBTimes UK has already brought you the top lines from Conte's introductory media session, including confirmation that John Terry is set to remain as captain, his thoughts on the £33m arrival of Belgian striker Michy Batshuayi from Marseille and a future approach to transfers. Here are the other key points covered at Stamford Bridge:
On the pressure to restore Chelsea to title contention after a dismal 2015/16 campaign
"The pressure for me is not important, because I was born with pressure. It's normal, no? Whether you are a player or a manager of a great club like Chelsea, you must play to win the title. I know that this league is very, very difficult because there are six or seven teams that can win the title. This situation excites me.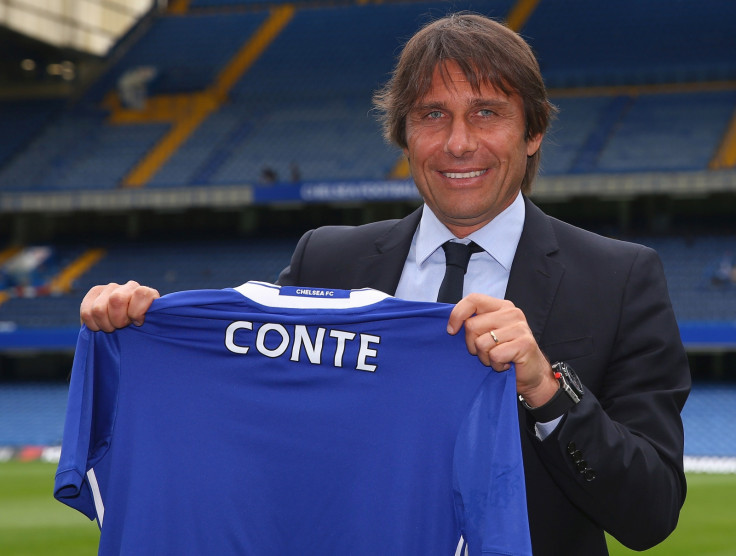 "We know this year that it won't be easy for us. Last season was a dead season, we know, me, the players and the club. But I think that we must think about the present, to work very hard every day, every week, every month to be something important. For us, for the club and for the fans. The fans need to find a team ready to fight until the end to compete with the other teams. Then I know that there is only one team to win the title. But, we must stay there at the end of the season... Chelsea belong in the Champions League and we must stay there."
On his tactical plan for Chelsea
"We've started to work on different aspects and I think every manager has their own method, their own philosophy of football, their own idea of football. I want to transfer my ideas to the players. I think it is important to work on the different aspects, the tactical aspect, technique and the physical aspect. Also on the mentality to become strong and to help us to overcome the difficulties during the training sessions or during the games. If we are able to transfer our passion during the game, our football to the fans, I think that this is a great victory for me, for the players and the club.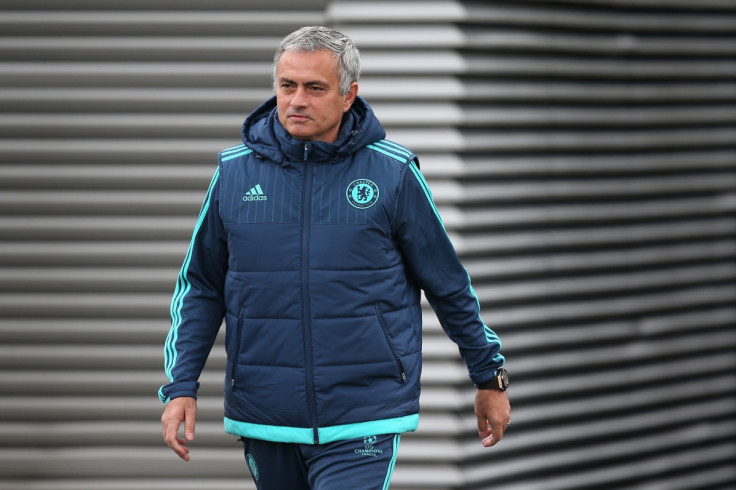 "Usually, when I arrive with a new team I search to find the right position for the players. When I was in Italy, I liked to say that the manager is like a tailor. You must make the best dress for the team, you have to respect the characteristics and the talent of the players. Then you decide. In the past, I started my seasons with one idea of football and then I change it because I saw that the system of play for these players wasn't good. Three [at the] back, full-backs, it's not important. The spirit of the team is is important if we want to compete for the title."
Is Chelsea his toughest test to date?
"I don't know if this is the most difficult challenge in my career. I know that when I arrived in Juventus, they finished seventh [two seasons in a row] and then we built something fantastic. We won the title in the first year, then a second and a third. Also the experience with the national team was fantastic but very, very difficult because you have a great pressure from the media and the whole country, who follow you and see what you do.
"I think this is a great challenge and I think it is the right moment for me to arrive in England. I like the challenge and I'm sure with the players and the club altogether, we can achieve great success at the end of the season."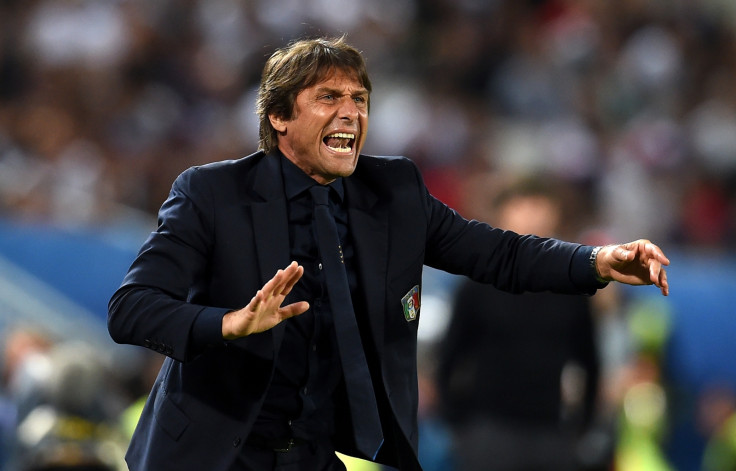 Touchline antics
"I am like this. I don't know if this is a good thing, but I have a great passion for football, for my team, for my work during the game... I have great passion and I want to transfer my passion to my players and also my fans. I suffer during the game and I want my players to see this and also the fans because we work very hard during the week to reach our target, our victory."
On leaving Italy
"I decided to leave the national team after our qualification for the Euros because I wanted to go back to breathe the grass, to stay with my players, to improve them and stay day-by-day to work with them."
Will he follow in compatriot Claudio Ranieri's footsteps and win the Premier League this season?
"I felt very emotional about coming to Chelsea... It feels incredible, I'm very proud. And I know that I've worked very hard to get here as well. I'm also aware that the league will be very tough and very competitive this season from every perspective. I hope that the Premier League title-winners come the end of next season deserve to have taken home the title. I think that's the most important thing to retain here.
"I also hope obviously that we are slightly underrated, if you will, but I hope that we are in there and I hope we can surprise people and that this can motivate us further. I hope that there is a small flame flickering that can eventually grow into a blazing inferno."