The new president of the European Parliament is Antonio Tajani, a 63-year-old MEP with strong ties to former Italian prime minister Silvio Berlusconi.
Tajani was seen as the front-runner for the position since he was the chosen candidate of the European People's Party (EPP), the centre-right coalition of 52 national parties from 27 EU member states (all bar the UK). The EPP is the largest group in the parliament, controlling 217 seats.
In the fourth round of votes, pitted against the centre-left candidate and fellow Italian MEP Gianni Pittella, Tajani won with a simple majority of 351 votes against his rival's 282. Tajani benefited from the backing of the Alliance of Liberals and Democrats for Europe (ALDE), whose candidate Guy Verhofstadt withdrew from the race after announcing a deal with the EPP. Verhofstadt, who made a 'passionate' bid for the presidency, said the agreement aimed to "reform and strengthen" the European Union.
In a statement released shortly before the final round of votes, Tajani called for stronger Europe to face the challenges it faces, from the migrant crisis to terrorism. "We do not always agree. But we all realise that we have to find solutions. These solutions are not found in more and more Europe, neither are they found in blowing up the European project," he said.
He pledged to respect an open and transparent legislative process. "As European Parliament President, I commit myself to being neutral, serving all Europeans, focused on the things that really matter: security, migration, and jobs."
Tajani cuts a controversial figure in the eyes of many MEPs due to his closeness to Berlusconi. He had to fight off two other candidates to be nominated EPP candidate to the presidency. Andreas Schwab, a German MEP commented at the time: "He is extremely loyal and won because of the fact that all MEPs know him personally."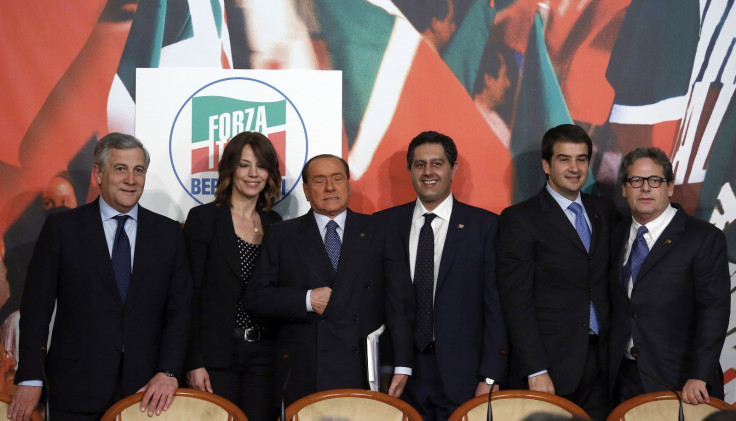 Tajani's loyalty for Berlusconi has not wavered either. After serving in the Italian air force and working as an editor in the newspaper Il Giornale (owned by the Berlusconi family), Tajani began his political career in 1994. He helped in founding Berlusconi's party Forza Italia in 1994 and worked as his spokesperson in 1994 and 1995, during Berlusconi's first term in power. Tajani was first elected to the European parliament in 1994 and has been an MEP ever since, although he ran as Berlusconi's candidate for mayor of Rome in 2001 (he lost against the centre-left candidate Walter Veltroni).
No matter how often Berlusconi changed the party name (from Forza Italia to the House of Freedoms to the People of Freedoms and back to Forza Italia), Tajani remained loyal to the disgraced former prime minister, who resigned in 2011 amid a sex scandal adding to a long series of scandals involving allegations of corruption and financial crimes.
In a recent interview to the Italian newspaper Corriere della Sera published in November, Tajani confirmed his support for Berlusconi, who is now fighting in the European Court of Justice against an Italian law that prevents him from holding public office due his conviction for fraud in 2013. Tajani told the newspaper he would be supportive of Berlusconi running in future national elections. "No one enjoys more consensus and has more charisma than him," Tajani said.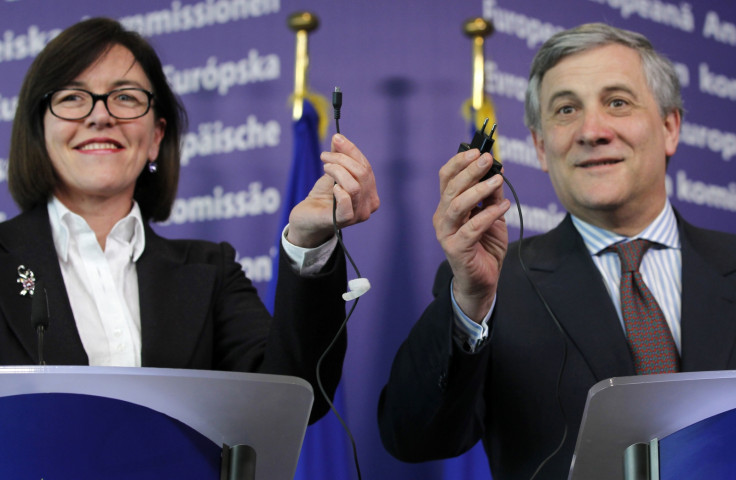 In Europe, Tajani served in the European Commission of president Jose Manuel Barroso as vice-president frpm 2008 until 2014, and first as commissioner for transport (2008-2010), then as commissioner for industry and entrepreneurship (2010-2014). He became the first vice-president of the European Parliament in 2014 and has been EPP vice-president since 2002.
As commissioner for industry and entrepreneurship, Tajani spearheaded the efforts to harmonise mobile phone chargers, a move which, he said, made "life easier for consumers, reduce waste and benefited business".
At the end of his term as commissioner, Tajani publicly renounced the transitional end-of-service allowance, which is meant to support public officials as they search for a new role, amounting to €13,000 (around £11,230) a month for three years. Tajani said he made the choice to show "parsimony and solidarity" at a time when European citizens were asked to make sacrifices due to austerity measures.