Manchester United winger Antonio Valencia has admitted it was vital his side secured their Premier League crown this season after finishing trophyless last year.
The former Wigan Athletic wide man celebrated his second league success with the club as United romped to a 20th league title last month, fuelled be the disappointment of last season.
Valencia admits that it was essential the club secured success ahead of neighbours Manchester City, insisting that two seasons without silverware is simply not an option for United.
"We enjoyed it the best we possibly could," Valencia said of their title triumph, United's official website reports. "It is a fact now and you can't take that away from us.
"We've won the title after a very long season and we managed to achieve our aim.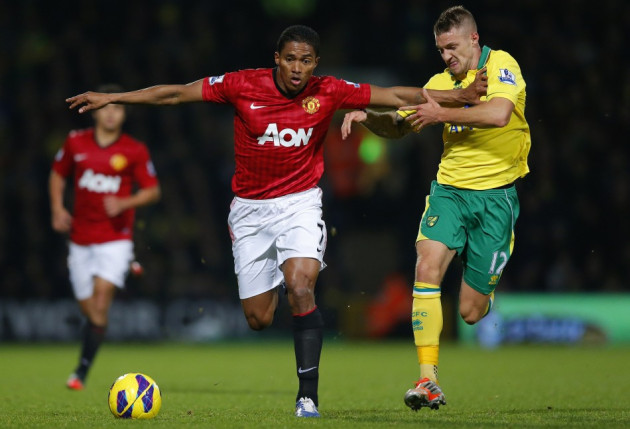 "Last year was terrible - a trophy-less season," the Ecuadorian continued. "We can't go two seasons without bringing home some kind of silverware so the aim was to win something and winning the title fits the bill perfectly."
The 27-year-old was less than overjoyed with his own performances this campaign. Last year, in a season that culminated in heartbreak, Valencia struck six goals and impressively provided 15 assists for his teammates, performances which earned him United's Player of the Season award.
United's wingers have been collectively far less productive this campaign. In league outings, the combination of Valencia, Luis Nani and Ashley Young has produced just nine assists and two goals.
Premier League success yielded lesser personal achievement for Valencia, whose campaign has been punctured by injury. A single goal and four assists marks a comparatively poor return, something Valencia is quick to acknowledge.
"I suppose it wasn't quite what I was hoping for if you make a good comparison with last season," Valencia continued. "I've maybe not been able to recreate the form from that year. Maybe not the same fitness level and certainly form-wise.
"But looking back, I'm reasonably happy with my contribution. I've managed to feature in more than 27 games which is special."