A national day of remembrance in Australia and New Zealand, Anzac Day was originally held on 25 April in honour of the members of the Australian and new Zealand Army Corps - ANZAC - who fought at the Battle of Gallipoli during the First World War.
Beginning on 25 April 1915 and ending on 9 January 1916, Gallipoli was Winston Churchill's plan to create a new war front that the Ottoman Empire - an ally of the Germans - would not be able to contend with, thereby ending the conflict early.
By spring 1915, combat on the Western Front had begun to stagnate behind a wall of opposing enemy trenches stretching from the English Channel to the Swiss border. The Gallipoli peninsula, which formed the northern bank of the Dardanelles Strait, would be the route to success.
It would open a sea route to the Russians via the Black Sea and provide a platform for an attack on the Central Powers. The aim was to take control of the capital of the Ottoman Empire, Constantinople.
Australia was automatically placed on the Commonwealth's side when World War One broke out in 1914 alongside New Zealand soldiers and took part in the battle to capture the Gallipoli Peninsula.
The campaign was ultimately unsuccessful. By the time the eight-month campaign had ended, around 11,500 Australians and New Zealanders had lost their lives and there were more than 140,000 Allied deaths.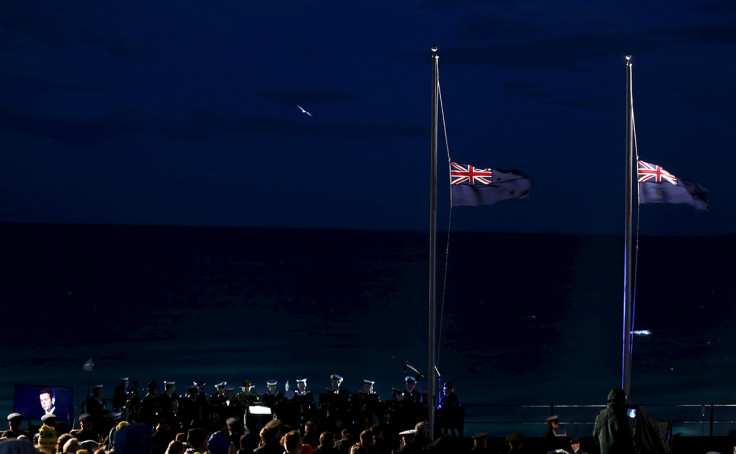 Anzac Day was first held on 25 April 1916, making this year the centenary of the commemoration. "The day was marked by a wide variety of ceremonies and services across Australia, a march through London, and a sports day in the Australian camp in Egypt," according to the Australian government website.
"In London more than 2,000 Australian and New Zealand troops marched through the streets; a London newspaper headline dubbed them "the knights of Gallipoli". Marches were held all over Australia; in Sydney convoys of cars carried soldiers wounded on Gallipoli and their nurses."
The day was later dedicated to all the Australians and New Zealanders who fought during the First World War and became a public holiday in the 1920s. In 1927, all Australian states held memorial services, vigils and services to remember those who died in WWI.
After the Second World War, Anzac Day also became a day to honour those who served overseas. Almost a million Australian men and women and around 140,000 New Zealanders served in the war.
Today, Anzac Day is a day of national remembrance which is also observed in the UK. Services are set to take place in London, including a wreath-laying ceremony and parade at The Cenotaph and a service at Westminster Abbey.