Name: MyBizTracker
Developer: Intuit
Platforms: iOS
Hardware Requirements: iPhone 3GS, iPhone 4, iPhone 4S; iPod touch (3rd and 4th generation); original iPad, iPad 2, and new iPad.
Software Requirements: iOS 5.0 or higher.
Cost: FREE
Developer Intuit, the maker of small business accounting software QuickBooks, has launched the MyBizTracker App with the aim to make it easier for UK small businesses to keep their finances in check whilst on-the-go.
The app has been developed in response with requirements set out by HMRC (Her Majesty's Revenue and Customs) to make record-keeping of income and expenses easier and more accessible for start-ups and early stage businesses.
Among the features the app is able to do is:
Keep track and see a running total of Income, Expenses and Balance
Capture and store photo records of invoices, bills and receipts
Never forget a tax deadline, pay the right amount of tax and help to avoid a penalty
Know when taxable turnover approaches the VAT registration threshold
Find helpful business resources.
Using the app is pretty straight forward. Once opened you are faced with your balance above running totals for income and expenditure. To add an expenditure or income, simply tap the + symbol in the top right-hand corner
This brings up an input screen where you put the details as well as the option to add a photo of the invoice or receipt. There is also the ability to export all the details via email at the tap of a button - and the ability to search your invoices and expenses.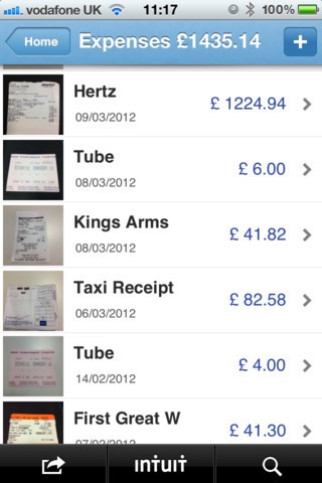 There are a number of Resources, but these are simply links to the HMRC website which is a bit disappointing.
We imagine this simple tracking app will come in handy for many smaller businesses who regularly have to sort out mountains of paper ahead of filing tax returns. However for anything more complex, business will need to look elsewhere.