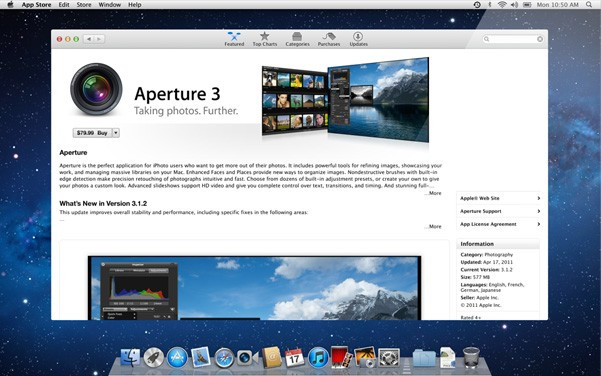 Apple has shifted more than 100 million applications from its Mac AppStore since it was introduced less than a year ago, and the store now boasts thousands of free and paid-for apps.
The Cupertino computer giant also announced that its AppStore for iPhone, iPod touch and iPad offers more than 500,000 iOS apps and customers have downloaded more than 18 billion apps.
That figure is continuing to grow steadily at around one billion applications downloaded per month. "In just three years the App Store changed how people get mobile apps, and now the Mac App Store is changing the traditional PC software industry," said Phil Schiller, senior vice president of worldwide marketing for Apple.
Apple said in a press release that the Mac App Store offers "thousands of apps in Education, Games, Graphics & Design, Lifestyle, Productivity, Utilities and other categories. Users can browse new and noteworthy apps, find out what's hot and see staff reviews."
The App Store has taken the smartphone market by storm and encouraged Android, BlackBerry and Windows Phone to introduce their own stores and marketplaces selling applications and games for smartphones and tablets.
The Mac App Store was launched less than a year ago, is only available on OS X Lion and already boasts thousands of applications from hundreds of developers, with some offering discounts over the physical equivalent of their apps.