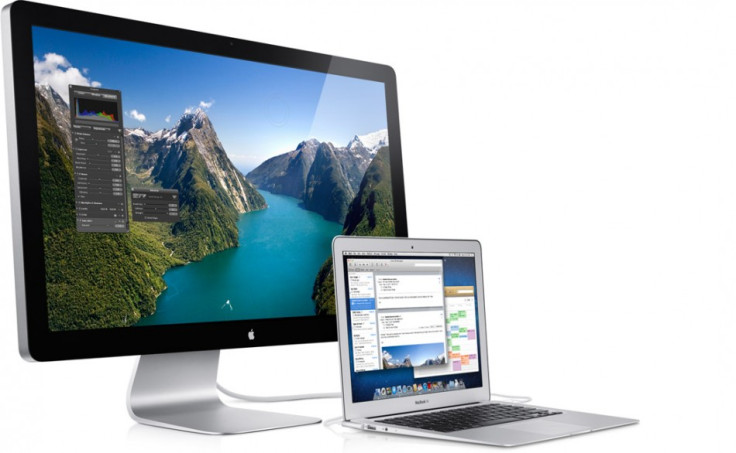 With the availability of Apple Thunderbolt displays dwindling and with no sign of a restock, many believe that successor to Apple's 27-inch Mac panel is imminent. Now, fresh reports claim we could see this at WWDC 2016 in the form of a 5K monitor boasting its own, dedicated graphics processor.
Despite being five years old, Apple's Thunderbolt display still carries a hefty price tag. The monitor sells for £899 ($1,300/€1,160) on Apple's website, a big ask when you consider an iMac costs the same and a current-gen MacBook Pro can be had for just £100 or so more. At the same time, there are now Apple devices on the market boasting Retina, 4K and even 5K displays, making the 2560x1440-pixel Thunderbolt practically a relic by Apple standards.
Sources speaking to 9to5Mac claim that Apple is now preparing to introduce a new standalone and future-proof monitor that will do its upcoming hardware justice. Specifically, the company is thought to be readying a Thunderbolt display packing a 5120x2880-pixel, 5K display and housing its very-own GPU.
The proposed thinking behind this is a logical one: Apple wants to keep its devices slim and svelte, which is hard to do when you're trying to pack in a top-end graphics card. By giving the display its own GPU, it would essentially allow less powerful Macs to push 5K resolutions if their own hardware wasn't up to the task. Other companies have come to the same realisation, leading to the development of external graphics card enclosures, which let you boost your computer's graphical prowess with a desktop-grade GPU.
According to 9to5Mac, updates to Apple OS X will allow Macs to detect whether to use its own internal graphics power or rely on the external GPU when connected to the new Thunderbolt display. Whichever is the less powerful GPU will then be disabled, sources explained to the website.
Sadly, it doesn't sound like the new Thunderbolt displays will be backwards-compatible with any current Mac devices – at least, according to these reports. This presents a bank-emptying prospect for buyers, as it would mean users would need to shell out for both the display and the Mac to use it with.
If Apple does indeed plan on unveiling its new Thunderbolt display at WWDC 2016, we don't have long to wait: this year's event kicks off on 13 June.