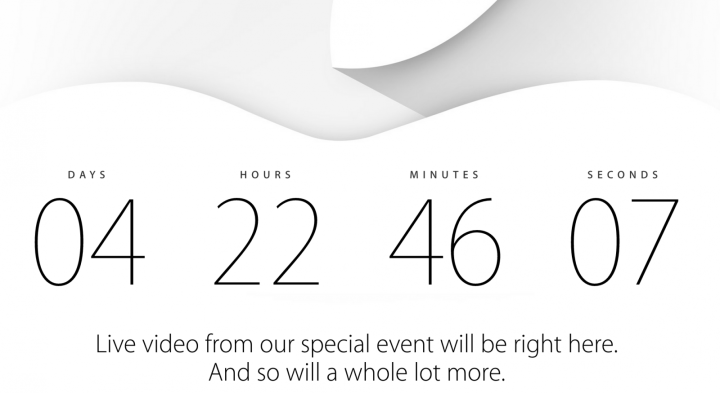 Apple has announced that it will allow the world to watch as it takes the wraps off its latest iPhones and the expected announcement of its first ever wearable device.
It has put a countdown timer on its website where you will be able to watch the event live.
Unlike previous years Apple will hold the event at the Flint Center for Performing Arts in Cupertino, just a short distance from the company's headquarters. The event will begin at 10am local time, which is 6pm UK time.
So excited are people about the announcements that they have begun queueing up outside the Apple store in New York almost three weeks before the iPhones are likely to go on sale.
Apple is widely epxpected to launch a 4.7in and 5.5in version of the iPhone 6, which will feature updated processors as well as potentially featuring Sapphire crystal displays and NFC compatibility for the first time.
Apple will also give some more details about the roll out of iOS 8, the company's latest software for its iPhone and iPad line which features HomeKit and HealthKit platforms for the first time - addressing home automation and health-and-fitness tracking for the first time.
A report this week suggested that Apple is also preparing to reveal its first wearable device - set to be called the iWatch or iBand - which will compete with the growing number of smartwatches entering the market.