More than 25 billion applications have been downloaded from Apple's AppStore, with the download of a free copy of Where's My Water in China marking the milestone.
The lucky customer who downloaded the 25 billionth application will receive a $10,000 (£6,300) iTunes gift voucher to spend on whatever they like from the range of 550,000 iPhone applications currently available.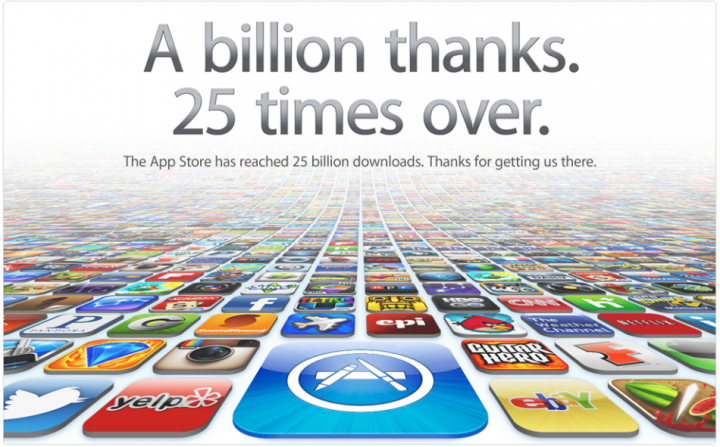 Eddy Cue, Senior Vice President of internet software and services, said: "We'd like to thank our customers and developers for helping us achieve this historic milestone of 25 billion apps downloaded.
"When we launched the App Store less than four years ago, we never imagined that mobile apps would become the phenomenon they have, or that developers would create such an incredible selection of apps for iOS users."
Apple now boasts of offering more than half a million applications for iOS, with a further 170,000 for the iPad alone and they are all available in 123 countries worldwide. Since opening for business, the App Store has paid out more than $4bn (£2.5bn) to developers.
Reaching the 25bn milestone comes just two days before Apple is set to announce a new iPad - which might be called the iPad HD - at a media event in San Francisco. The new tablet is expected to feature a Retina display and possibly a quad-core processor.
While the iPad 2 has enjoyed a year of almost no serious competition, the iPad 3 may well see a rival in the form of Acer's Iconia Tab A700. We pitted the two future tablets against each other here to predict which will be win out.